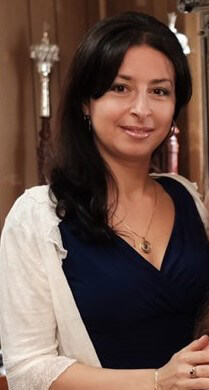 Maria Goldberg and her family came to the United States in 2005 after they had endured ethnic and religious discrimination in Russia. They were granted refugee status here, but faced the challenge of remaking their lives.
Since then, Maria and her family have found a home in New York City. For almost two years, Maria has been a public service worker and member of the Civil Service Employees Association (CSEA)/AFSCME Local 1000.
Maria is giving back to her community, one in which she has found not only a new home but also a new sense of purpose. Serving the public, she says, is extremely gratifying.
"I feel that if I can help another person and I can give that person hope, then I can feel how thankful they are for what I've done," she says.
Maria is a secretary at the New York State Public Service Commission, where she just started a new job. Before that, she worked for the state's Department of Labor as a senior employment security clerk.
Isaac Berkowitz, a former colleague at the Labor Department, nominated her for AFSCME's Never Quit Service Award. He says Maria shows great pride in serving the public and often goes above and beyond the call of duty.
"Maria was so conscientious and dedicated when working with customers," he says. "She was great at her job and always did her best to make sure customers got what they needed."
In her role at the Department of Labor, Maria helped unemployed residents find jobs or apply for unemployment benefits. She used her language skills to communicate with Russian immigrants who had little familiarity with English. And she followed through on tough cases that could take weeks or months to resolve.
At her current job, she serves residents who need help with utilities-related issues.
"I like that I can help people resolve the issues that are important to them," Maria says. "They are usually very thankful."