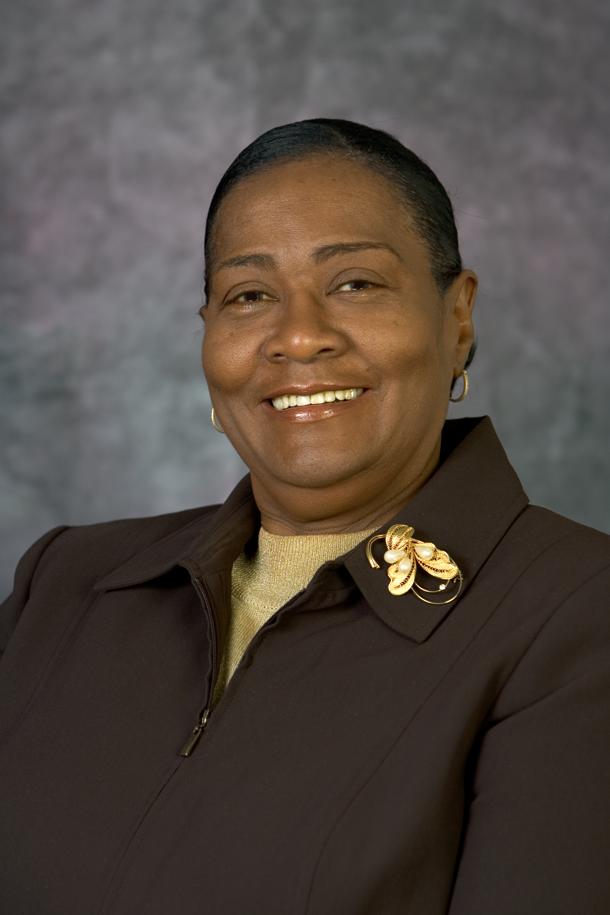 ALTAMONT SPRINGS, Fla. – Located almost an hour to the northwest of the Capitol in Tallahassee and nestled along the border with Georgia, the city of Chattahoochee, Florida, in Gadsden County is a rural small town surrounded by tobacco farms.
But these tobacco farms gave rise to arguably the state's most important labor leader when Jeanette Wynn returned home from college and began work in September 1970 at the Florida State Hospital, the state's largest public mental institution.
Now, after a long and distinguished career, Wynn celebrated her retirement at a reception full of hugs, tears and stories following the recent AFSCME Strong Training Conference held here.
Labor, civic and political leaders from across the state and around the country took to the podium to thank Wynn for her leadership, to share the impact she has had on their lives and to acknowledge that though she may be "retired," they know she will continue to be guiding them and pushing them to keep up the fight for Florida's working families.
"Don't forget that I will be looking over your shoulder," Wynn joked with the crowd. "So don't make me tap you and your shoulder and remind you to never look back, always keep looking forward, always keep marching on to victory."
Wynn became one of the first state employees to join AFSCME after its certification as the collective bargaining agent for most state employees in 1976, just one of many firsts. She was a member of Council 79's first executive board and was the first secretary-treasurer of Local 1963. In 1983, she earned her first AFSCME Florida statewide office as Council 79 secretary-treasurer after seven years as president of Local 1963, and was elected Council 79 president in 1998. She became an AFSCME International vice president in 1996.
"I've never done this alone. we've done this together," said Wynn. "Yes, so much has come against us along the way but God has always been on our side."
She received numerous awards over the years, including one from the United Farm Workers for her leadership in building the coalition of black and Latino farm workers back in Gadsden County that led to the successful organizing drive in 1998 at Quincy Farms, one of the country's largest mushroom farms. She also organized the "Coalition of Conscience" in 2000 to oppose Gov. Jeb Bush's "One Florida" plan to eliminate affirmative action in hiring, contracting and education, which brought 30,000 people came to the state capitol to protest.
Wynn's fight for AFSCME members included defeating what would have been the nation's largest prison privatization in 2012. And just last year, under Wynn's leadership, AFSCME teamed up with the ACLU to challenge in court Gov. Rick Scott's random drug-testing policy. The U.S. Supreme Court refused to hear the case, essentially agreeing with lower courts that Governor Scott's policy to test all state workers was unconstitutional.
"We've hung in there this long against their attacks by staying on our toes so I know we can do something new again," said Wynn in a rousing speech. "Let's do it again sisters and brothers. We can do it because we always have a greater power on our side.
"Stand tall for righteousness, for the working man, for what is right for the people," she said. "March on, march on. Organize, organize."