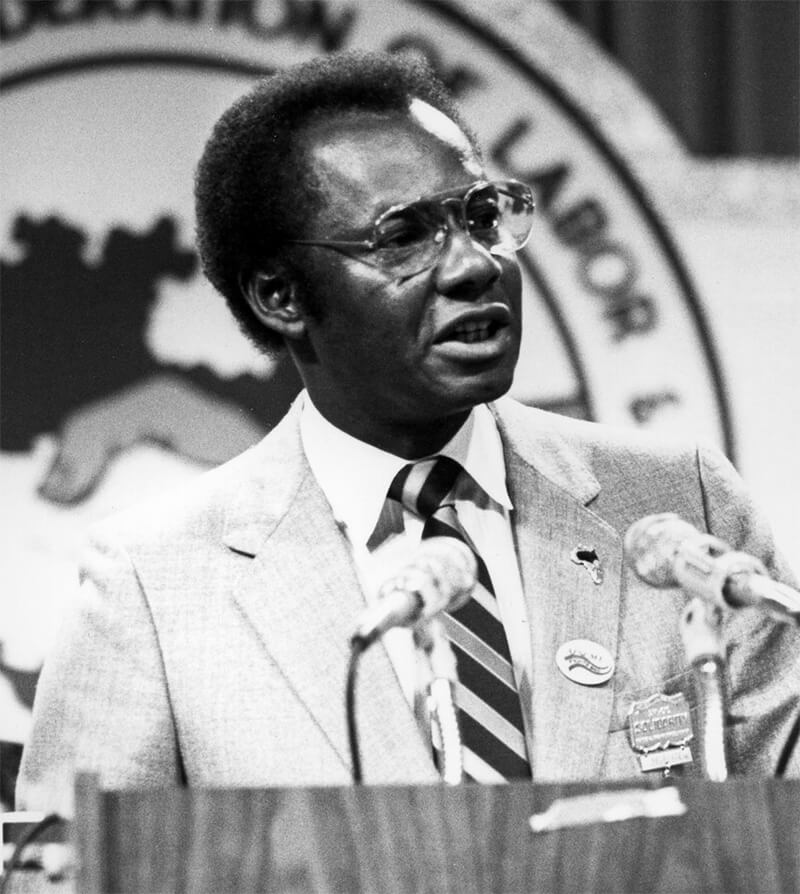 Former AFSCME Sec.-Treas. Bill Lucy will receive the prestigious Chairman's Award of the National Association for the Advancement of Colored People (NAACP), according to an announcement by the civil rights organization.
The award will be presented at the 49th NAACP Image Awards on Monday, Jan. 15, 2018, which is Martin Luther King Jr. Day. It is bestowed "in recognition of individuals who demonstrate exemplary public service and use their distinct platforms to create agents of change."
"Mr. Lucy will receive this honor in recognition of his role in the labor movement and his accomplishments as a labor organizer and justice advocate," the announcement reads. "His work with Dr. Martin Luther King Jr. during the 1968 Memphis sanitation strike and the instrumental role he played in the anti-apartheid movement – which helped free Nelson Mandela and led to the first democratic elections in South Africa – exemplify Mr. Lucy's impact on the civil and human rights movement in the U.S. and around the world."
Past recipients of the Chairman's Award include former Vice President Al Gore and then-Sen. Barack Obama.
Lucy, 84, was, and continues to be, a tireless fighter for equality and economic fairness. He collaborated with King during the 1968 strike by AFSCME Local 1733 sanitation workers in Memphis, Tennessee, where King delivered his famous "Mountaintop" speech and was later assassinated.
Today, as civil rights, human rights and economic justice are under attack, AFSCME is partnering with the Church of God in Christ (COGIC) to commemorate the 50th anniversary of this watershed moment in civil and labor-rights history through an initiative called I AM 2018.
The I AM 2018 campaign will draw inspiration from the heroes of Memphis and connect their struggle to today's challenges. It will include 50th anniversary march and rallies, a conference, grassroots trainings, a Mountaintop speech commemoration and musical tributes in Memphis from April 2-4. The campaign is aimed at building a movement of activists who can continue the unfinished work of realizing Dr. King's dream.