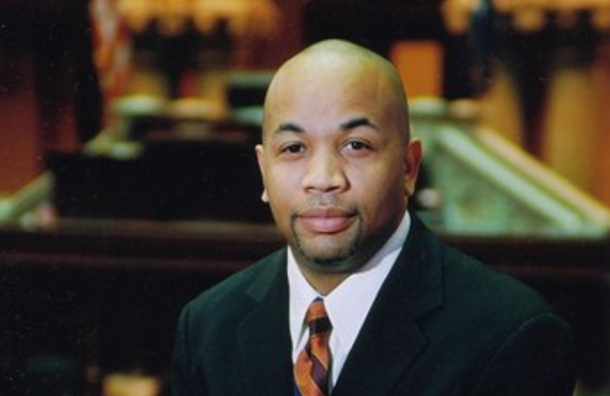 ALBANY, N.Y. – AFSCME is welcoming the historic election Feb. 3 of Carl Heastie, a former AFSCME member, as the first African-American speaker of the New York State Assembly. Heastie, first elected to the Assembly in 2000, was a former member of AFSCME DC 37, Local 1407 in the NYC Comptroller's office, and also formerly a member of AFSCME DC 1707, Local 205 Day Care Employees union.
"Not only do we applaud Carl's selection as speaker, but we also commend him for his consistent and solid work as chairman of the Assembly Labor Committee, and his devotion to his constituents and his Bronx borough," said DC 1707 Exec. Dir. Victoria Mitchell, an AFSCME International vice president.
DC 37 Exec. Dir. Henry Garrido noted that "Speaker Heastie's experience as a city employee and a union member gives him special insight into the needs of our members and our communities."
Heastie mounted a successful campaign to replace Sheldon Silver, former speaker for more than 21 years, who resigned after his indictment and arrest on federal corruption charges.