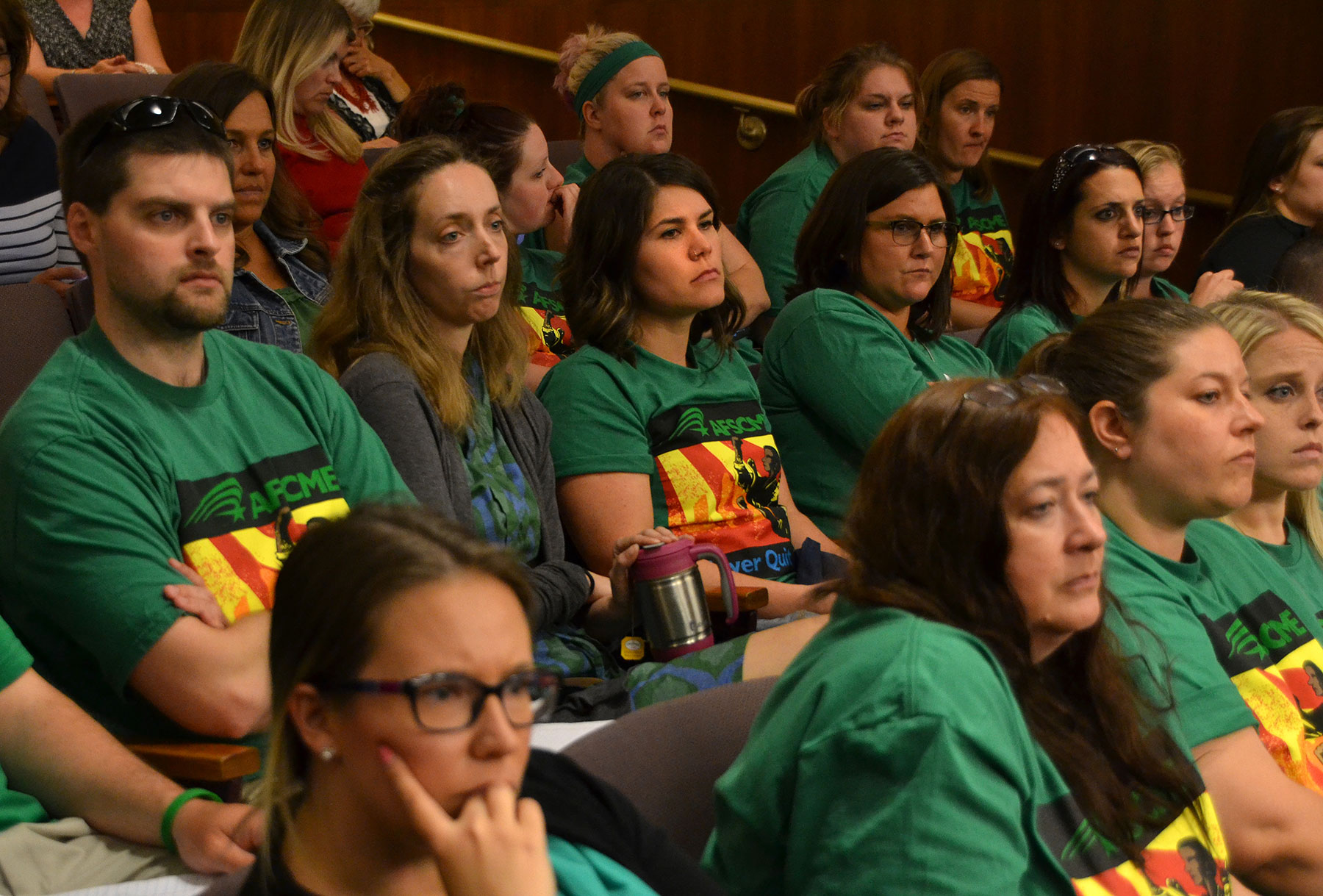 When child protection workers look for a safe place for children who are experiencing abuse or neglect, they don't always have somewhere to go.
The number of kids in foster care on an average day jumped 51 percent in just three years, according to the Minnesota Department of Human Services.
While counties are trying to recruit more foster families, progress is slow. And the shortage of shelters and foster homes is leading to tough choices for children, families and the workers who try to keep kids safe.
"We are seeing a huge increase of frustration with our foster parents, and we have lost some very good foster parents to these frustrations," says St. Louis County child foster care licensor Melissa Ostrofsky of AFSCME Local 66 (Minnesota Council 5). "The stress level of foster parents and workers is steadily and consistently increasing, and there is no relief in sight."
More kids are coming into emergency shelters and staying in shelters longer, more relatives are being licensed to take in kids and more children are being placed outside their counties. Some kids even have to stay longer with their parents – after a judge has determined it's unsafe – until a space becomes available.
The shortage is made even more challenging by rising caseloads. A recent reform of the child protection system led to an influx of abuse and neglect reports, which doubled and even tripled the recommended caseload of child protection workers statewide.
"When caseloads are high, we simply do not have enough time to give families and children the assistance they need to improve the quality, safety and stability of their lives," Ostrofsky says.
Sometimes workers have to place children in other counties or even across the state. "We try not to do that," says Liz Siebenaler, a social worker in St. Louis County's Initial Intervention Unit. "It's really hard to do visits with parents when the kids are placed far away."
Sometimes they get split from their siblings, sometimes they have to change schools. "It adds to a traumatizing situation and escalates it," Siebenaler adds.
Ostrofsky lists multiple other factors that are driving foster families away, including low reimbursement rates for foster parents; increasing licensing and training requirements; increased liability for taking in kids with greater mental health needs; and the rising cost of day care.
Add in rising caseloads, Louise says, "And you can imagine what this does for the foster parent. They don't get as much help."