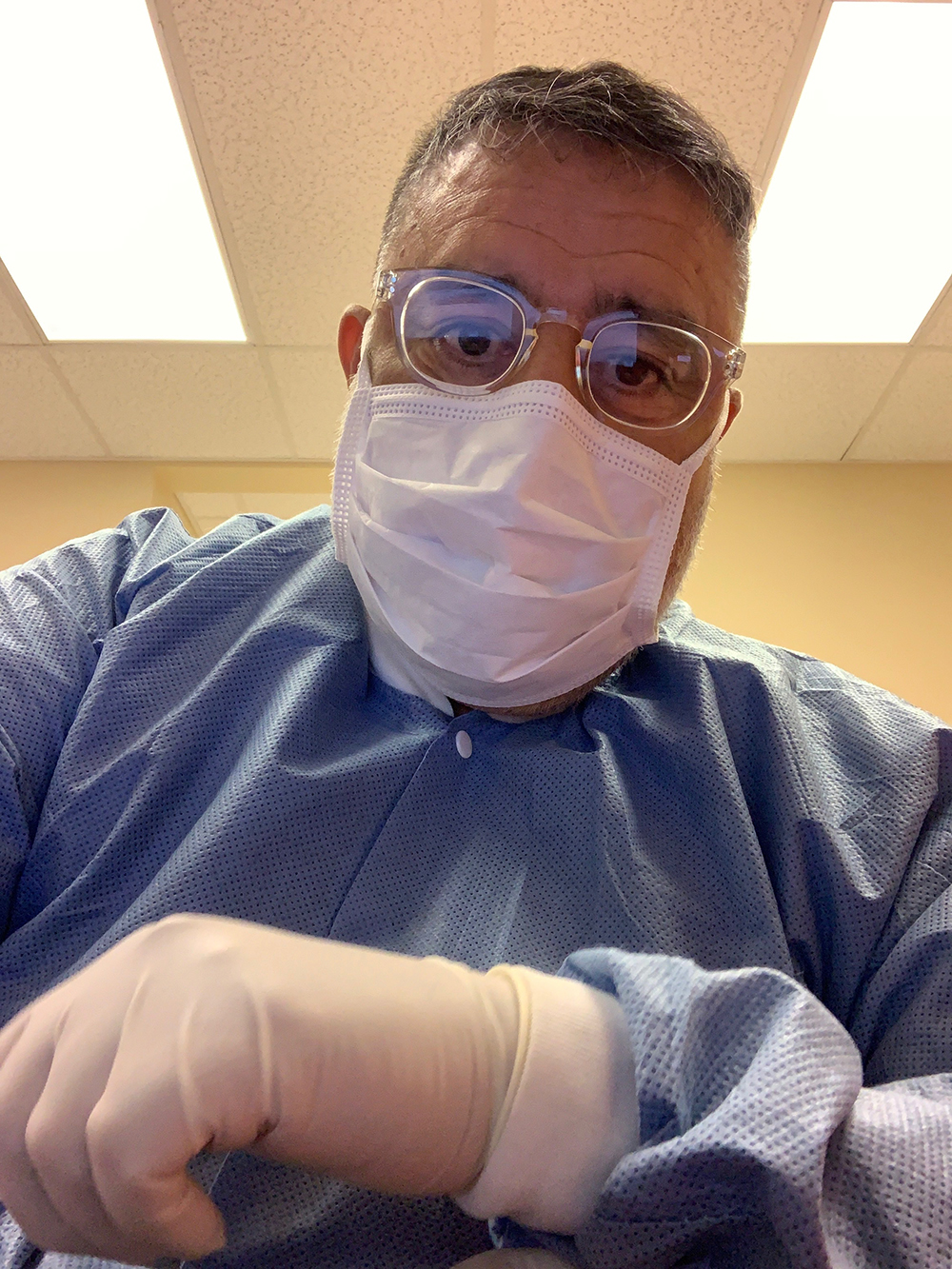 As the number of coronavirus infections continues to rise, health care workers on the front lines are facing an unprecedented pandemic with few resources to safely treat patients, and are putting their own lives at risk while trying to get a grasp on the growing crisis.
Their mission to provide patients with safe and reliable care is becoming increasingly difficult to fulfill, and resource-strapped hospitals and clinics from coast to coast are scrambling to preserve their most important resource – trained, healthy medical professionals.
John Duran, a member of AFSCME Local 449 (Arizona) and the chair of the El Rio Community Health Center (ERCHC) chapter in Tucson, is leading the charge to help keep his fellow health care workers safe. Duran and his co-workers are fighting to get their employer to come up with a written COVID-19 plan and provide more personal protective equipment (PPE).
"We are worried about dealing with the public without the proper protections. We are questioning policies and procedures. And we are still awaiting answers," Duran said.
Duran works as a medical lab specialist at ERCHC, the largest of 19 clinics operated by El Rio Health in Tucson. He and his co-workers must assume every patient who enters the emergency room at ERCHC has COVID-19 – meaning providers have to be in PPE at all times. The World Health Organization (WHO) says health care workers directly treating COVID-19 patients should wear the following PPE: gloves, gown, apron, respirator mask, and eye protection (such as goggles or a face shield).
Yet, nearly a month into the fight against the coronavirus pandemic, and "we are running short of masks, face shields … critical supplies for our safety," Duran explained. "And we don't know when we'll see the finish line."
"We need to protect everyone. We took an oath as medical professionals. That's why we are on the front lines," Duran said, reflecting on his 38-year career.
Meanwhile, he has been asked by his employer to limit contact with patients because he himself is at high risk of contracting COVID-19.
Duran is required to use his accrued personal time off. He feels fortunate because he has accrued enough time off to weather the financial storm caused by COVID-19, but knows this policy places a greater burden on some of his other co-workers.
"It is incredibly unfair that this is happening. We are in a situation, where you may not have the time off to use. And that's a scary place for a lot of people," said Duran. "I feel like I am abandoning the ship without having my own say to stay and help."
Despite not having patient contact, he will be on call to conduct union investigations, assist his fellow union members when they need representation, and will continue to demand formal COVID-19 policies and procedures that protect workers.
Duran's fight in Tucson is the same as AFSCME's fight nationwide. AFSCME continues to call on Congress and the Trump administration to ramp up efforts to send PPE and medical supplies to aid public service workers who are rising to meet the challenge without the resources they need to protect themselves, their families and their communities.