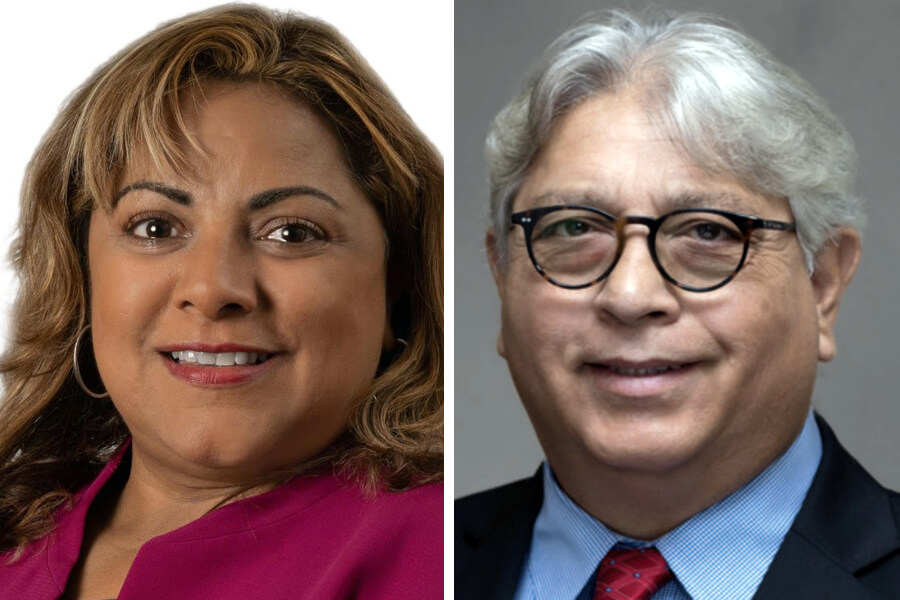 HOUSTON – Members of  HOPE Local 123 have persuaded Houston city officials to do two things – support their appeal to Congress to provide state and local aid and cancel the planned furloughs of up to 3,000 city workers.
Members urged the Houston City Council and Mayor Sylvester Turner during a recent council meeting to join them in pressuring to Texas U.S. Sens. Ted Cruz and John Cornyn to support a federal relief package to fund the front lines.
HOPE member leaders Roy Sanchez and Sandra Otoya pushed local leaders to join in and fight to secure federal aid for states, cities and towns in Texas and elsewhere in the country.
The COVID-19 pandemic has put already stressed public services to the test. Before the meeting, Turner furloughed three city employees and said he planned to furlough 3,000 more workers to close a nearly $170 million budget gap in the next fiscal year, which begins July 1.
However, last week, in response to pressure from HOPE members to avoid layoffs, the city council and the mayor agreed to use federal funds they received through previous COVID-19 relief packages to reinstate the furloughed employees and terminate the plans to furlough thousands more.
Sanchez, an electrical inspector in Houston's Public Works Department, spoke of how his work life has been affected and worker morale has plunged since the pandemic.
"Some people work from home and some work in the field. One thing is consistent, this is taking a toll on all of us. We don't want to get sick and bring back anything to our loved ones, but we continue to work the front lines to keep the city running. I ask you, mayor, to tell the senators to fund the front lines," Sanchez said during a city council meeting this month.
Sanchez and Otoya also asked the mayor and the council to explain to the senators that Houston needs the funds to keep the city running and to continue to provide services that the residents need and deserve during this time of extraordinary need.
Otoya, an administrative supervisor for the Houston Fire Department, said, "The city has done the best it could under the circumstances, but how the city reacts to the pandemic will be the key to reopening us and we need help as soon as possible."
Council members Jerry Davis and Abbie Kamin immediately announced they would support HOPE Local 123's request.
Houston, along with rest of the state of Texas, is facing what is being labeled a "double punch" – COVID-19 and the sharp drop in oil prices. Texas House Speaker Dennis Bonnen has suggested cutting 5% of each department's budget for up to 17 months.
AFSCME has been in the forefront of efforts to secure much-needed federal aid to states, cities and towns as the economy deteriorated into a recession. The nation has shed more than 1.5 million public sector jobs at a time the demand for public services is sky high due to the coronavirus pandemic.