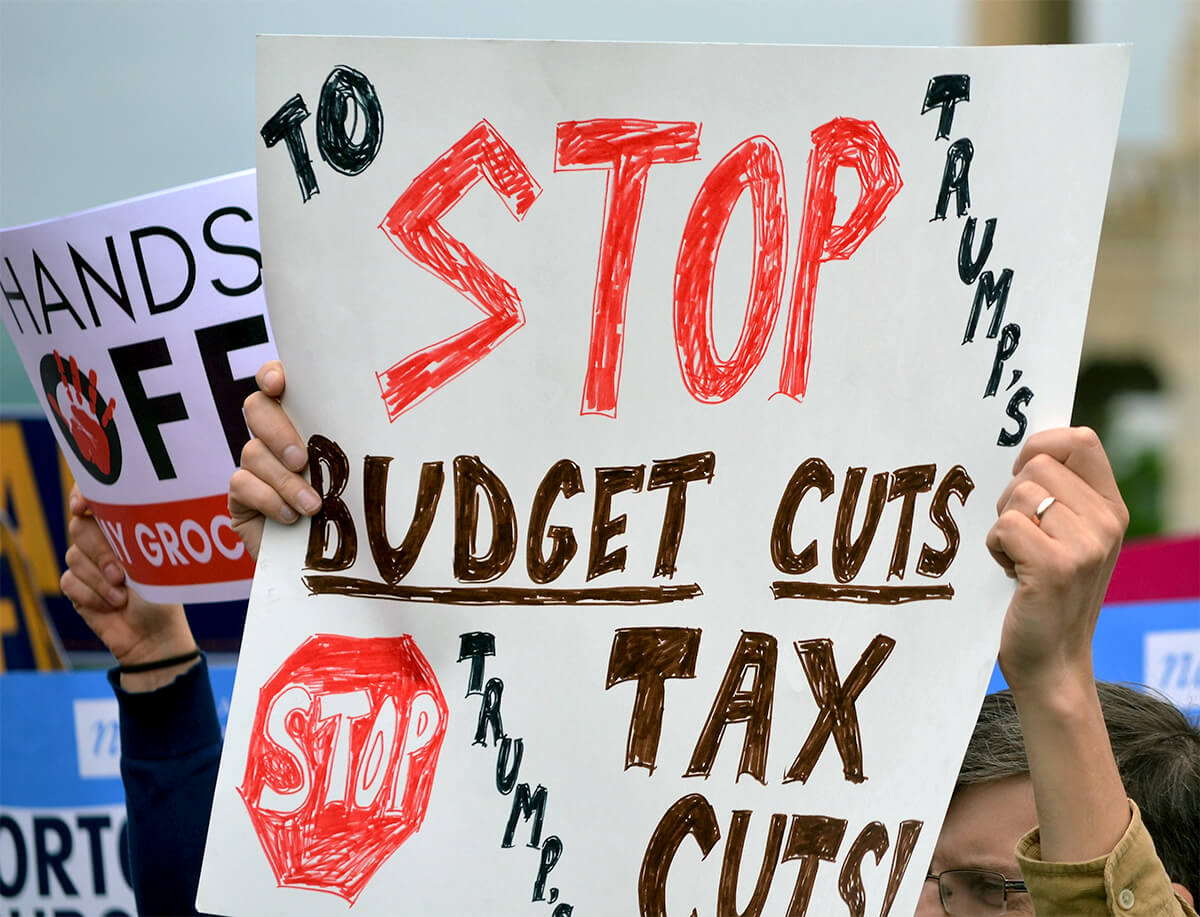 Right-wing lawmakers in the House are at it again.
They're once again trying to stick it to low-income Americans, retirees and working people in order to bestow huge tax cuts on their wealthy benefactors and corporations. They unveiled a budget blueprint this week that's just as mean as their failed plan to take health care away from millions of Americans.
It's the start of a budget battle in Congress that could harm working people who rely on Medicaid, retirees who rely on Medicare and millions of other vulnerable people who depend on programs such as Social Security Supplemental Security Income (SSI), Social Security Disability Insurance (SSDI), Temporary Assistance for Needy Families (TANF) and the Supplemental Nutrition Assistance Program (SNAP, once known as food stamps).
The House budget plan would actually hurt many of the same people whom President Donald Trump vowed to protect when he was running for office.
According to AFSCME's budget experts, the plan – a blueprint the fiscal year that begins Oct. 1 – would slash overall federal spending by $5.7 trillion over 10 years. Here's some of what it would do:
Cut federal health insurance programs by roughly $2 trillion over a decade, ending Medicare, Medicaid and the Affordable Care Act (ACA) as we know it
Shift about $487 billion in Medicare costs to seniors, people with disabilities and states
Cut vital programs that help those in need by $4.3 trillion, including SSDI, SNAP, TANF, Pell grants for low-income college students, federal worker and retiree benefits and other mandatory programs.
The House plan "has the same warped priorities as President Trump's budget, cutting everything from affordable housing and nutrition assistance to infrastructure and job training to college affordability and environmental protection," AFSCME Pres. Lee Saunders said in a statement Wednesday.
"The sacrifice in this budget, as usual, is shouldered almost entirely by working people, retirees and our most vulnerable populations. Meanwhile, the CEO class and the wealthiest Americans stand to get a gigantic tax cut," Saunders added. "It's time for a budget that strengthens public services and invests in our communities, instead of giving more to those who have the most."