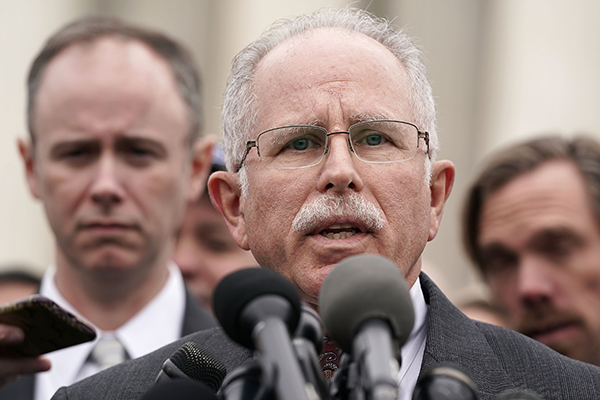 Editor's Note: The author is the vice president and executive steward of AFSCME Local 2600 (Council 31). Here are the opening paragraphs from Killen's column, which was published in Labor Notes this month.
Like everyone else in the labor movement, I'm nervously awaiting the Supreme Court ruling in Janus v. AFSCME Council 31, which would weaken public sector unions by letting workers receive the benefits of representation without contributing toward the cost. But I've got a unique vantage point: I work in the same building as the plaintiff, Mark Janus.
We're both child support specialists for the state of Illinois, where we do accounting on child support cases. …
What convinced Mr. Janus to join this destructive lawsuit? Your guess is as good as mine. I do know it's much bigger than him. He's the public face, but this case is backed by a network of billionaires and corporate front groups like the National Right to Work Foundation.
But the truth is, even Mark Janus himself benefits from union representation. Here are a few of the ways.
To read the rest of the column, please click here.
To learn about the network of right-wing groups that's misrepresenting facts and trying to get you to drop your union membership, click here.