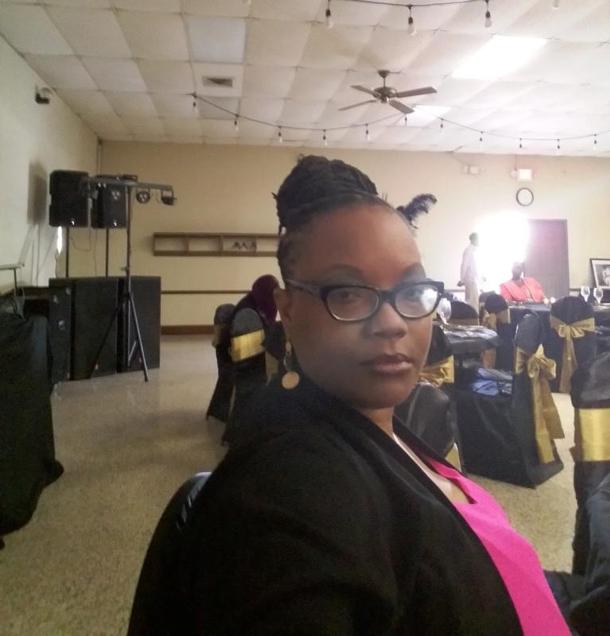 As a state employee, Tarcara Lamkin knows she's serving her community every day.
As a senior clerk with the Florida Department of Health's Magnolia Women's Health Center, she was an integral part of ensuring that Jacksonville residents stay healthy and are aware of sexually transmitted diseases.
But after 10 years of solid work, all that came to a halt for the AFSCME Local 3038 member in May 2016. Following some unsettling conversations with her supervisor, Lamkin was told she was losing her job.
"They were claiming that I was a bad employee but in 10 years nobody has questioned my work ethic," said Lamkin. "Everybody I work with knew I am not a passive person when it comes to getting the job done. So if it was a misunderstanding, a personality conflict, I'm not sure, but it was not because of the quality of work I was doing."
None of the charges added up. On top of that, some of the absenteeism charges were actually covered by the Family and Medical Leave Act (FMLA). AFSCME, a strong supporter of FMLA, has deep experience in enforcing that 24-year-old law through contracts and has highlighted its value over time. Lamkin and her AFSCME Florida representative used that experience and knowledge to expose defects in the actions taken against her.
"From day one, I know AFSCME had my back, that they knew the contract and that they would fight for me," said Lamkin. "They were able to look into each charge and say, 'OK, this is what they are claiming but let's show what really happened.'"
AFSCME Florida highlighted the FMLA violations, showed that Lamkin wasn't afforded due process, underscored management's failure to follow progressive disciplinary procedures and poked holes in other aspects of management's case against her.
Lamkin won her case in early March, 10 months after she lost her job. She's preparing to return to work and will soon be back serving her community after winning the back pay she deserved.
Her case underscores AFSCME's commitment to fighting for each member no matter how long it takes. With each victory, AFSCME improves the working lives of public service employees in Florida and throughout our country.
Lamkin is thankful for AFSCME Florida's support and advocacy.
"I knew I was right, AFSCME helped me prove it," she said. "You never know what is going to happen and when you are going to need it, and that is why I am AFSCME strong from now until I retire."