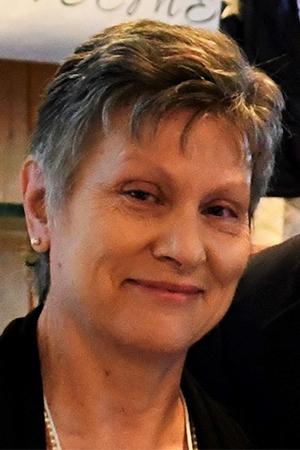 AFSCME members' long-running campaign to return New Mexico's prison to public control is bearing fruit. The New Mexico Corrections Department announced this month it's taking over two of the state's privately run prisons.
Since the 1980s, AFSCME members have fought the rise of the private prison industry across the U.S. The outsourcing of public safety to a for-profit industry has led to substandard correctional services, the exploitation of detainees, and higher rates of violence against both inmates and correctional staff compared to public prisons. In short, the case against private prisons is strong. The same problems identified in a 2000 AFSCME resolution against private prisons exist to this day.

In New Mexico, which relies on private prisons more than any other state, public employees have been unwavering in trying to turn the tide. Over the last 20 years, their goal of dissolving private prisons within the state has made significant headway, especially in recent years.
At the beginning of Gov. Michelle Lujan Grisham's term in 2019, she committed to phasing out private prisons. But existing contracts and the sheer number of inmates made that a challenging task.
Two years ago, Lujan Grisham converted GEO's Clayton facility into the state-run Northeastern Correctional Facility.
And this month, in another huge victory for our justice system, her administration announced GEO's Santa Rosa prison and CoreCivic's Grants facility will also be taken over by the state Corrections Department. Once they become public, only a quarter of New Mexico inmates would be housed in private prisons – half the number compared to the beginning of Lujan Grisham's term.
AFSCME President Lee Saunders and Connie Derr, Council 18 executive director and an AFSCME vice president, have consistently advocated for an end to private prisons. Scores of Council 18 correctional officers have also helped lobby on the issue over the years, highlighting the stark difference in safety standards between private prisons and facilities that are publicly run.
"The movement from private prisons to publicly run facilities is long overdue. The transition from private to public ownership of GEO's Santa Rosa prison and CoreCivic's Grants facility is not only an accomplishment for public employees who have been at the forefront of this long and arduous fight, but for the entire state of New Mexico," said Derr. "Now we can ensure that the best interests of our communities and those of the correctional officers doing this difficult and dangerous work are at the center of our justice system, as it should be."
While two other state facilities are still run by private operators, and one of them has a contract through 2027, AFSCME will continue to push for the conversion of these facilities to the public sector until every private operator is out of the state, according to Council 18. During the last legislative session, AFSCME helped lead the lobbying efforts to ban private prisons.