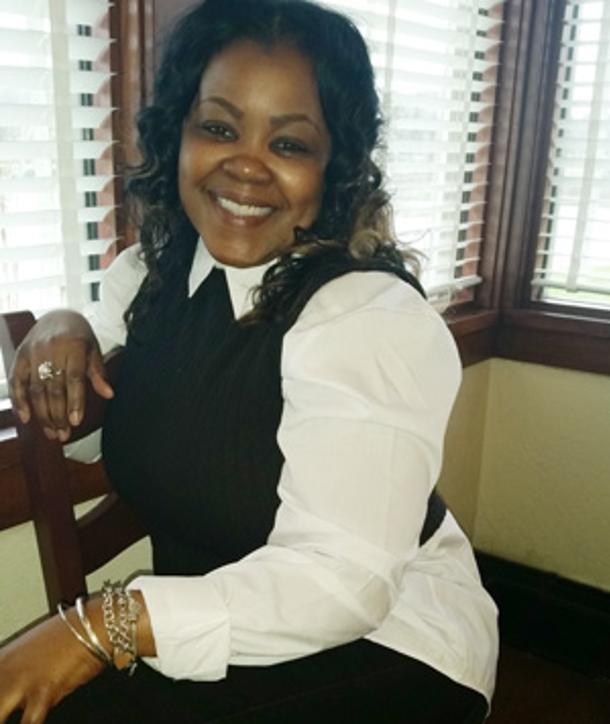 AFSCME members of Council 67 in Maryland are making their union stronger through one-on-one conversations. And while on the topic of standing up for their jobs and communities, they're getting out the vote for the April 26 primary elections.
Towanda Kearney and Ann Marie Mathurine, correctional sergeants in Baltimore and members of AFSCME Local 3737, are taking a break from their jobs to make their union stronger. While on lost time since mid-March, they've talked with hundreds of their co-workers and signed up more than 180 new members. They've also helped dozens of their sisters and brothers recommit to their union, and have encouraged many others to become activists.
"We've had lots and lots of conversations," says Kearney, who is also her local's treasurer. "No one wants to work in deplorable conditions, no one wants to be fired for an unjust reason, no one wants to work in an environment that is hazardous to their health. This is why people listen. We're in the middle of a lot of chaos right now, the jails are in a deplorable condition. And everyone wants to be part of the solution, so we can work without the bad stress."
Her advice to other AFSCME Strong activists is to always "use your own testimony. You're an employee just like them so if you use your testimony, that's the most real perspective you can give somebody. What I'm going through is just like what they're going through."
Mathurine agrees. She adds that after participating in the AFSCME Strong training, she now has the skills to have effective conversations with her co-workers. Going on lost time was a good idea because her coworkers are more receptive when they see her wearing civilian clothes and an AFSCME button.
"I think in their minds it validates how strongly I believe the union can help us," she says.
Marvin Tate, a Public Works employee for Baltimore who is a member of AFSCME Local 44, has been part of the effort to make his union stronger. While on lost time, he has talked with hundreds of his AFSCME sisters and brothers and signed up PEOPLE MVPs.
"Politics is part of the conversation," he says. "I tell them about the candidates we're endorsing for city council in this year's elections. I tell them their vote counts, and that we need to put people in charge who support our families."
Among the issues of concern to working families in the mayoral and city council elections are protecting city pensions, fighting privatization of city services, and a $15 minimum wage for Baltimore.
More information on the presidential election is on our We Vote We Win website.