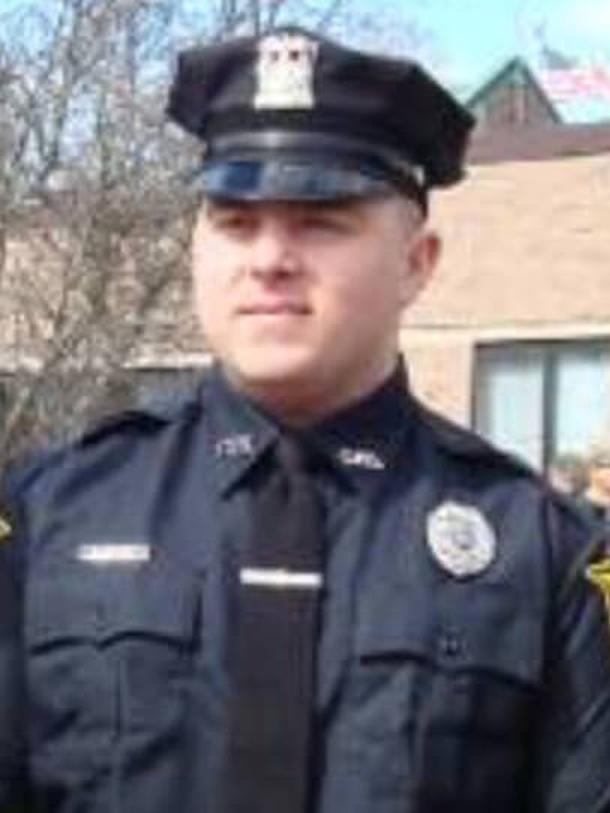 Kevin M. Haverly always wanted to be a deputy sheriff, said those who knew him. He got to live his dream and did his job with courage and dedication to the citizens of Greene County, New York. In late February, while driving the last hour of his overnight shift, Haverly died after his vehicle struck a utility pole.
Haverly, 26, left behind his fiancée and three young children. On March 6, family, friends and thousands of law enforcement members from as far away as Burlington, Vermont, came to Greenville to say goodbye and to honor his service.
Haverly was also a member of AFSCME Council 82, which represents law enforcement professionals across New York State.
"Deputy Haverly exemplified the courage and sacrifice that is the hallmark of all law enforcement professionals," AFSCME Pres. Lee Saunders said in a statement. "Despite the risks, women and men like Deputy Haverly don't hesitate to put the safety of their neighbors ahead of their own. They put their lives on the line, so that others can stay out of harm's way. Because of their character and commitment – because they never quit – our communities thrive."
At his funeral, Greene County Sheriff Greg Seeley called Haverly "a truly amazing young man" whose top priority was raising his kids, Alexis, 3; Hunter, 21 months old; and step-daughter Giavonna DeBenedetti, 8.
Working a shift that began at 7 p.m., Deputy Haverly was into his final hour before it ended at 7 a.m. when the accident happened. He died at the scene. No other vehicles were involved, authorities told reporters.
Working to keep his community safe had always been Haverly's ambition. He was a corrections officer for the Greene County Jail and worked part time for the Cairo Police Department before becoming a sheriff's deputy for the Greene County Sheriff's Department in 2014.
An avid hunter and sportsman, Haverly also contributed to his community as a member of the Wildlife Club and the Sons of the American Legion, and "was passionate about his work with the Northern Catskills Longbeards Chapter of the National Wild Turkey Federation, especially with the chapter's work with the Wounded Warriors Project," according to his Times Union obituary.
"We are heartbroken for Deputy Haverly's fiancée, Dawn, their three children, and all of his family and friends," said President Saunders. "We send them love and strength as they cope with this shocking and devastating loss."
For information on how to provide financial assistance to the Haverly family, please click here.