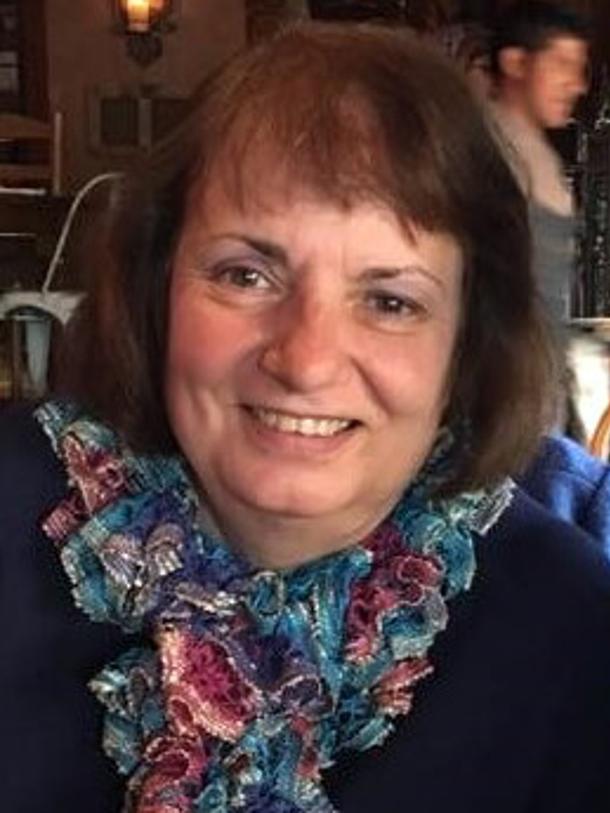 Within the Nassau County Police Department in Mineola, New York, JoAnne Veneziano is far more than a clerk who helps officers negotiate the paperwork, appointments and a dozen other tasks required after they've been injured while on duty. "She is a source of motivation and inspiration," said her co-worker, Adrienne Herbst.
Herbst nominated her co-worker and fellow member of Local 830 of the Civil Service Employees Association (CSEA)/AFSCME Local 1000 for an AFSCME Never Quit Service Award. Veneziano, expressing "shock," said she just wants to "do my job and be quiet."
Both women (and one other co-worker, Deirdre Farrell) are clerk-typists for the department's Surgeon's Office. "Police officers who get hurt," said Veneziano, "come in here and we get the papers to the doctors and write up the reports, do filings and orders, and every month one of us has to do the 'Chief Ops.'" That's a monthly report from the Chief Police Surgeon to the Police Commissioner and precincts detailing where the officers work, when they're coming in to be seen, and much more.
"It's not just doing a job," Herbst said of her friend and colleague. "She has true concern for (the officers') wellbeing, and she assigns herself jobs to lighten the burden of the police surgeon. When she's given an assignment, she not only completes it in record time, she follows up, no matter how many phone calls or faxes it takes, which she's not required to do."
Veneziano's work ethic is "contagious," adds Herbst. "Her motto is, 'What if that were my son or daughter? I would want them to be protected.' And that's what really motivates her to be so relentless."
"I just like to work and keep busy," Veneziano replied when told of Herbst's praise. "Just do the best you can, that's all you can ask." She's been doing it for 12 years.
Do the best you can. That's a characteristic of AFSCME members, who never quit dedicating themselves to public service. It's a calling. Do you know someone deserving of a Never Quit Service Award? Click here to nominate that AFSCME member.