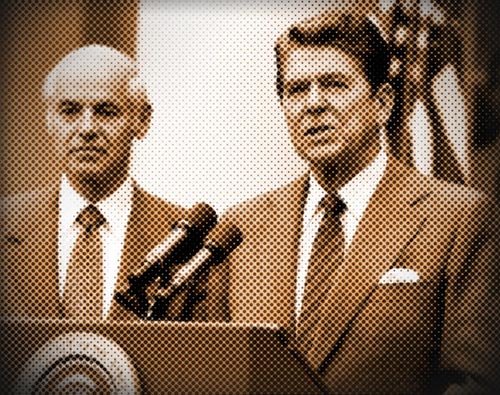 The U.S. Labor Department says it will induct into its "Hall of Honor" a man who broke a labor union: former President Ronald Reagan. 
This is no small insult to working people. It's a slap in the face to all those people whom the Hall of Honor is supposed to honor. Its mission is to honor people "whose distinctive contributions in the field of labor have elevated working conditions, wages, and overall quality of life of America's working families."
That applies to a very special group of people who put workers' rights – and the struggle for dignity on the job – ahead of all else.
People like the 1,300 Memphis sanitation workers – members of AFSCME Local 1733 – who were inducted in 2011. Learn more about them here.
People like Cesar E. Chavez, founder of the National Farm Workers Association – later known as the United Farm Workers (UFW).
People such as Mary Harris "Mother" Jones, whose "fearless campaigning helped swell the ranks of the United Mine Workers."