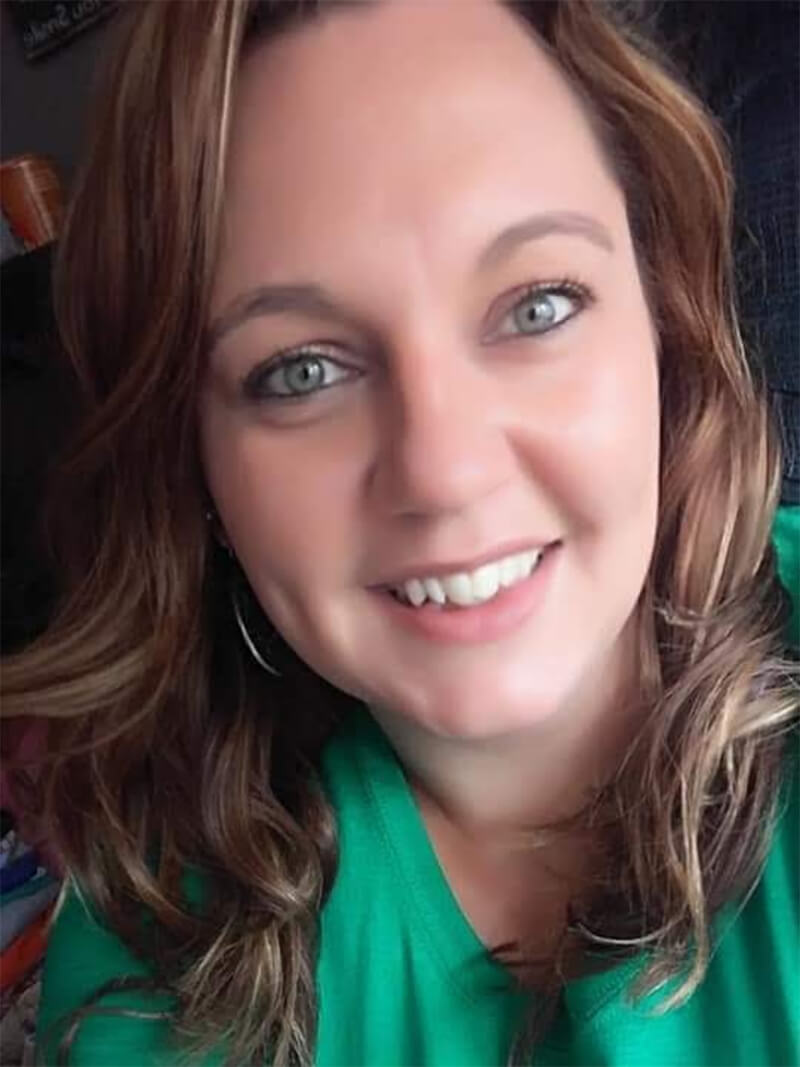 When CSEA Local 1000 member Mandy Roberts-Amo started as a part-time teacher's assistant in an upstate New York elementary school three years ago, she was holding down three other jobs to make ends meet.
Though she would end up making a huge difference in a disabled student's life after moving to full-time status, her job and the vital services she provides would be threatened. That's in part because the federal government has failed to fully fund the Individuals with Disabilities Act (IDEA). AFSCME is fighting to secure the necessary funding for this important educational program for students with disabilities.
Determined to Connect
During her first year, Roberts-Amo was paired with a learning disabled 3-year-old boy who needed one-on-one support beyond what his regular teacher had time for.
The boy faced a series of obstacles: he was visually impaired, prone to frequent behavior problems and, according to Roberts-Amo, in need of intensive structure and consistency.
"I'm no-nonsense," says Roberts-Amo. "That turned out to be just what he needed."
Determined to connect with the young boy, Roberts-Amo, over the course of that first year, became an indispensable ally. She arrived early to blow up extra-large copies for him to read. She mastered the magnifying reading machine he used to view his written work. She patiently helped him as he struggled to learn reading and writing, subjects which at first led to tantrums, but in which he slowly but surely began to improve. Most importantly, she imposed much-needed order to his daily routine. Soon, his outbursts and aggressive behavior subsided.
"He's very intelligent," says Roberts-Amo. "But his mom, who's great, is raising him by herself. She's doing the best she can, but she's welcomed my help." At school, Roberts-Amo let the boy know that she was in charge, and the boy responded to the path she charted for him.
Based on their early success together, Roberts-Amo was moved to a full-time teaching assistant position, in which she earned nearly $10,000 more per year and was given the option of buying health insurance. It was a marked improvement over having to piece together work as a per diem assistant.
And most importantly, three years later, her now 7-year-old charge has improved dramatically, based in no small part on the mentorship she's provided. Both the boy and his mother have come to rely on the dedicated care and attention that Roberts-Amo provides. These days, she's part of his family; he's part of hers: "I treat him like I treat my own kids. They all play together," says Roberts-Amo, whose children attend the same school as the boy.
The connection between Roberts-Amo and her student is so strong that her love of moose-related paraphernalia led the boy's mom to buy him pajamas adorned with moose, so he could emulate his favorite teacher.
However, because of recent school budget cuts, Roberts-Amo will be returned to per diem status this summer, jeopardizing what has become an educational lifeline for her student.
"It's not about the adults," says Roberts-Amo. "It's about the kids. Our system is failing them. My student has dreams, and we're crushing them" by not delivering the resources they need.
A Potential Lifeline
Unfortunately, Roberts-Amo's circumstances are like those facing many AFSCME members who support students with disabilities. That's in part due to IDEA's chronic underfunding.
The original IDEA, which Congress passed in 1975, aimed to fund 40% of the cost of educating students with disabilities, with states shouldering the rest. However, the government has failed to meet that funding commitment, paying less than 15% per student, requiring states to divert funds from other vital areas and shortchanging students and educators like Roberts-Amo.
However, thanks to the IDEA Full Funding Act, which was introduced as two AFSCME supported-bipartisan bills in the House and Senate, the educational future of students with disabilities and the educators who support them, may improve. AFSCME President Lee Saunders said the bill would benefit all students, who "deserve access to a safe, nurturing and quality learning environment. Students with disabilities are no exception."
A proposal to boost IDEA funding by an additional $1 billion is advancing the House, a welcome step. But more must be done to make sure that students with disabilities aren't deprived of the resources they deserve.