Marty Walsh moving on from labor post, returning to union roots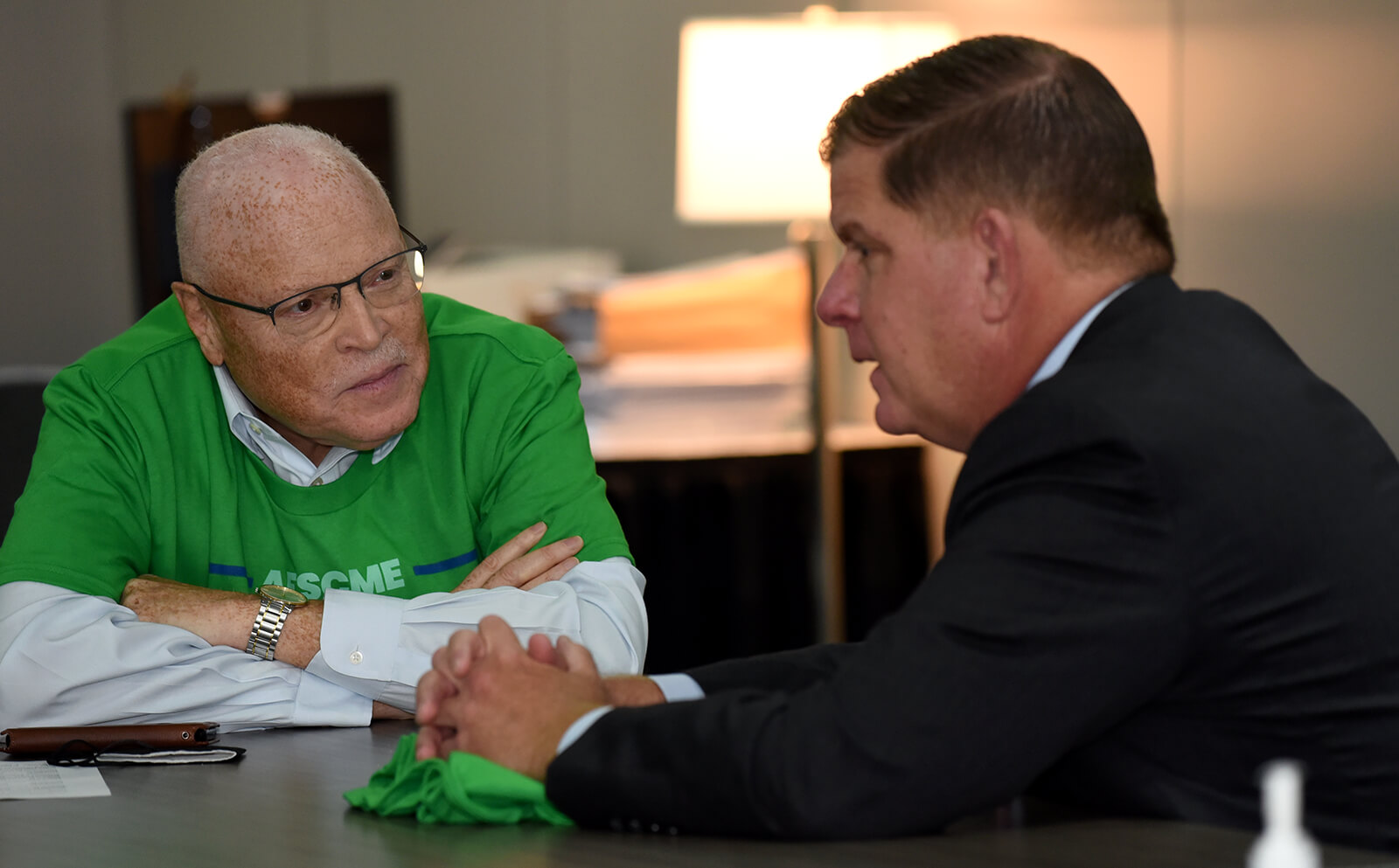 Marty Walsh is leaving the Biden administration, but not the labor movement.
The 55-year-old labor secretary was named executive director of the National Hockey League (NHL) Players' Association on Thursday. That's the union for professional hockey players.
In a statement, AFSCME President Lee Saunders said Walsh "made working people proud."
Walsh was sworn in as the nation's 29th labor secretary on March 23, 2021. Immediately before that, he served as mayor of Boston; he was first elected in 2013 and was reelected in 2017. Earlier in his career, the Boston native was a state representative in Massachusetts.
Walsh is a former tradesman who joined the Laborers' International Union of North America as a young man before leading the Building and Construction Trades Council in Boston from 2011 to 2013.
Long a friend of AFSCME's, he spoke at the 43rd International Convention in Boston when he was mayor, and the 45th International Convention in Philadelphia when he was labor secretary.