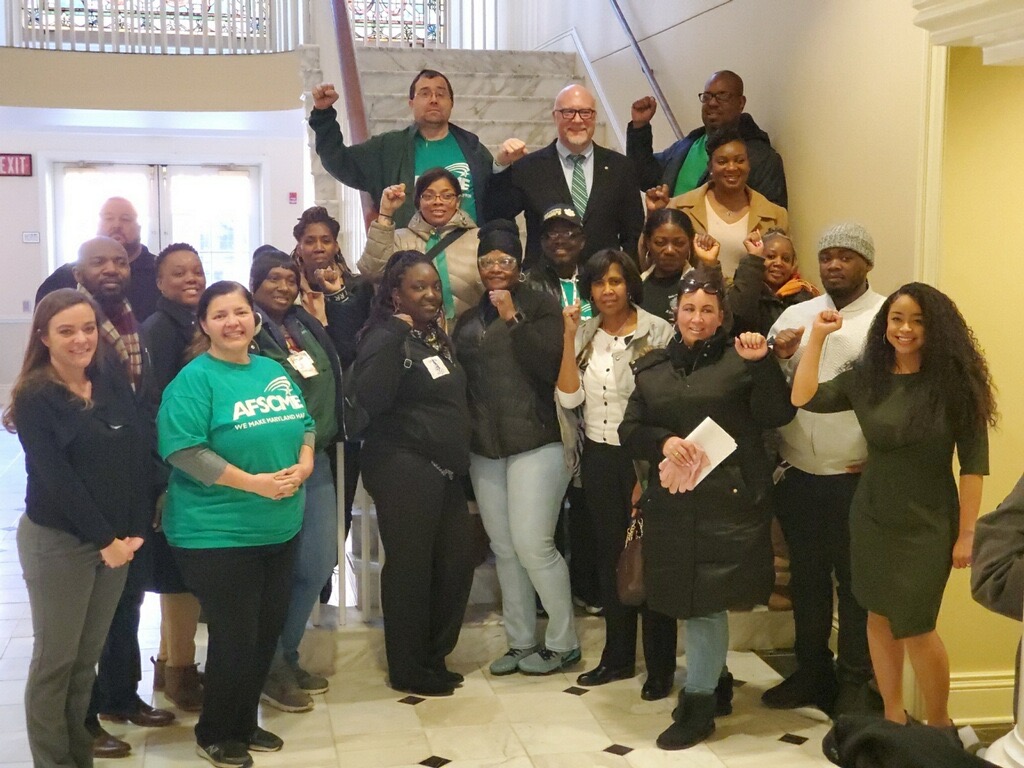 Despite the unprecedented COVID-19 pandemic, Maryland Gov. Larry Hogan has decided to cut hazard pay for state workers who are continuing to report to their jobs.
AFSCME Maryland, which represents more than 25,000 state and higher education workers, vigorously opposes this pay cut to the state's most essential front-line workers, who are working at state prisons and hospitals and are performing other vital tasks such as handling unemployment insurance claims at the Maryland Department of Labor. In Maryland, as in many other states, AFSCME members are also performing vital work as caretakers of high-risk populations such as the disabled and the elderly.
For some workers such as corrections and EMS staff, shortages of personal protective equipment (PPE) and other resources already pose a challenge to their health and safety during this crisis. Cutting hazard pay of these essential workers is yet another blow to those on the front lines of the COVID-19 response.
"This is an unprecedented crisis and although the state and AFSCME have been diligently working together, there is still major work to do to ensure Marylanders who come into contact with state services are safe," said Patrick Moran, president of AFSCME Maryland.
"Our union respectfully disagrees with the governor's characterization that all the necessary controls are in place across state facilities to protect workers and slow transmission," Moran added. "The governor is being penny wise and pound foolish by cutting hazard pay to staff on the front lines in daily contact with the general public."
While ensuring that front-line workers have the proper equipment that they need is vital, so is compensating workers who do not have the luxury of teleworking and whose jobs are vital to ensuring public health and safety. This move by Hogan places more stress on those workers who are running toward the danger, not away from it.
Even the $2.2 trillion COVID-19 recovery bill Congress passed Friday won't be sufficient to pull the nation out of the health and economic crisis created by the coronavirus. AFSCME remains committed to pushing for additional federal, state and local governments to fund the front lines.
After more than a decade of reduced staffing and funds to public services, governments and leaders must recognize the important work that public service workers do – especially in times of crisis. Providing adequate compensation for front-line public service workers in Maryland and the rest of the nation is one way of recognizing the hazardous work they are performing during this crisis, whether in prisons, in hospitals or elsewhere in the community.