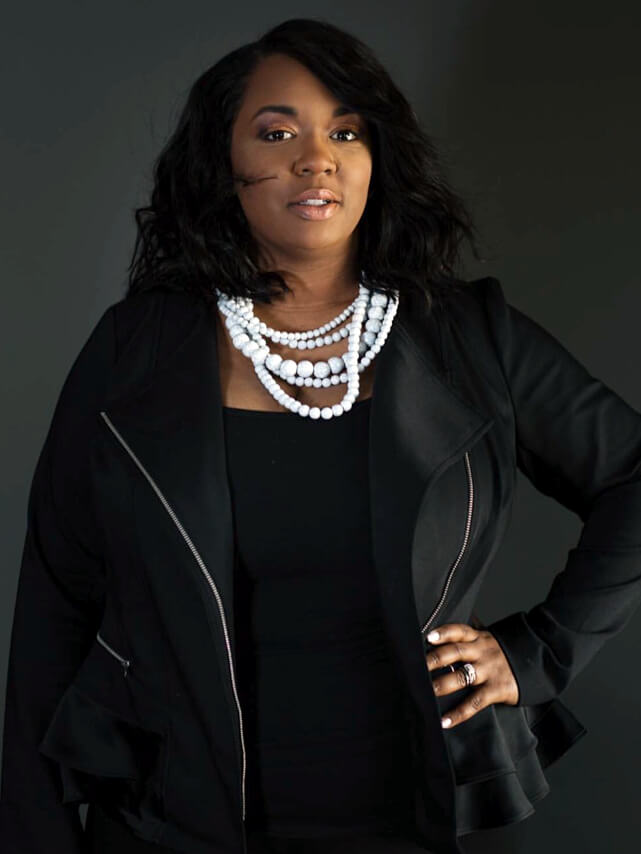 Shonna Quick-Crowell of AFSCME Local 725 is many things: Communications director for her local, a truck-driver and crew leader at the Indianapolis Department of Public Works, wife and mother. Now she's adding a new title to her portfolio: author.
Quick-Crowell's debut novel, Fly, which just hit the shelves, tells the story of a young woman who dreams of living a fulfilling life as a photographer in a beautiful city, even as circumstances conspire to keep her trapped in a job she hates at a call center in an industrial town. This is fiction with a message for women.
Protagonist Valerie "Valley" Smith is 28 when we meet her, dating a less-than-optimal guy and making her choices to please him. In fact, most of Valley's choices are made to please others: She keeps her hair long and pressed because her neighbor says she must do so to attract men. She stays at her job to keep her grandmother from worrying. She moves into an apartment complex because people say she's too old to be living with her grandmother. She accepts abusive behavior from the men she dates, and returns to them anyway.
When a cascade of crises turns her life upside down, she finds her path to happiness. But this is not a story about defiance as much as it is about forgiveness, Quick-Crowell explains.
"What we hear a lot is, 'Forgive others for what they have done to you, because that is a burden and it will weigh you down,'" she said in a telephone interview. "But we never get the message to forgive ourselves – forgive ourselves for the mistakes that we've made, for being so hard on ourselves. Forgiveness of self is the goal."
The spark for writing Fly was lit, Quick-Crowell says, during her participation in the AFSCME Women's Leadership Academy in 2015. The academy brings together women leaders from affiliates throughout the country for a six-month program in which they develop new skills, learn to envision new goals and up their communications game. The women leaders also share their experiences with each other.
"Their many stories inspired me to write a novel about women and self-worth – because, you know, we got personal, and there were tears," Quick-Crowell says. "They were women from all walks of life with different stories and struggles, but really the same issues … I had been thinking for years that I had wanted to write a book. I love to write."
Her experience at the Women's Leadership Academy also led Quick-Crowell to proclaim her role as history-maker. She came to the Leadership Academy as the first woman crew leader at the Indianapolis Department of Public Works, where she leads five men, filling potholes in the warmer months and running snow plows during the long Midwestern winters.
"Before then, it was just not a badge of honor," she says of her crew-leader job. "It was just something that I had done. But when I heard the stories [of her sisters in the leadership academy], I was inspired. And I was, like, 'Well, I've got a story, too.' It boosted my confidence; it made me proud to be a woman leader."
If Shonna Quick-Crowell aims to do something, you'd be wise to place your bets on it getting done. Her love for writing prompted her to convince her elementary school principal to let her publish a school newspaper. She was in the fifth grade.
Throughout her childhood, the union was a presence in her life: Her father, Steven Quick Sr., is president of Local 725, and an International Vice President of AFSCME. Still, she worked her way up to her present position at the Department of Public Works by taking the hard jobs. She had an office job as an administrative assistant, but left that for a spot as a laborer "because I wanted to be in the union," Quick-Crowell says. "My first union job was picking up trash downtown, I quickly earned my commercial driver's license, then set my eyes on becoming a crew leader."
That was 20 years ago; she's been an AFSCME member ever since.
When Quick-Crowell first applied to be a crew leader, she didn't make the cut. But she kept coming back and won the job.
In addition to her communications work for Local 725, she serves on the local's executive board, as well as on the executive board of Council 962, where she is organizing chairman. (She also volunteers on the council newsletter). In the past, she has served as a union steward. And as the mother of three teenage boys, she's something of a crew leader at home, too. She credits her husband, Chris, with helping her stay focused.
Her novel, Fly, is available at her website, shonnaquickcrowell.com, or via Amazon.