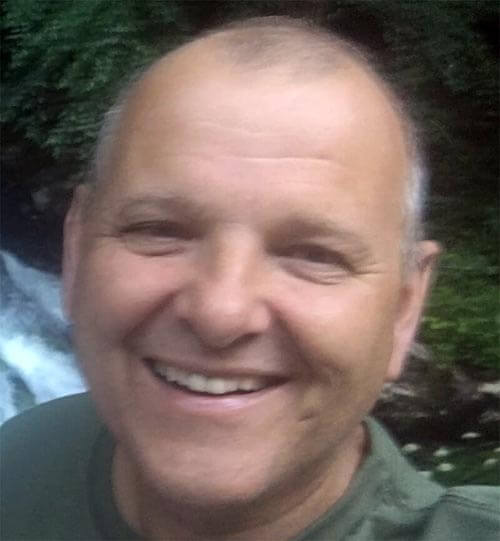 Having a co-worker who makes coming into work fun, who stays positive during difficult times, who mentors colleagues, and who always puts his community first is a rarity. For the employees of the Carver County Public Works Department, situated 30 miles west of Minneapolis, that rare person is Mark Ditsch.
"He's always got a positive attitude," says Tim Meuleners, who works alongside Ditsch. "He's always making people laugh and stepping up."
Ditsch, an 18-year-veteran of Carver County Public Works and a member of AFSCME Local 2789 (Minnesota), Council 65, has made his positive attitude infectious, no small feat in a part of the country where snowstorms might require employees to plow snow for 16 hours straight.
"He's a mentor to a lot of the younger guys," adds Meuleners. "When he's on a crew, you want to be on that crew. He's just a fun person to be around. The younger guys really respect him. His mentality is that he lives here, and he wants to make it a better place."
Whether they're clearing snow during the winter and early spring, clearing culverts or patching roads during the summer, Ditsch makes an arduous job fun. Part of the reason others look up to him is because of his patience and understanding. While many seasoned veterans might get annoyed explaining how to use a piece of equipment over and over again, Ditsch never becomes frustrated and always takes his time walking new employees through what they need to know.
According to Meuleners, "He's not one of these guys who's going to say, 'You should already know that.' He'll take the time explain it."
Dan Pohl, who also works with Ditsch during the winter, agrees. "No matter how dumb the question, Mark is the one who's going to guide you through it. Most people would tell you to pack sand," jokes Pohl. "But not Mark."
While he's widely admired among his crew, Ditsch remains modest, a man of few words.
"I enjoy training the younger guys. I don't lose my cool," he says.
The former dairy farmer enjoys working in a job that keeps him moving and where the work varies.
"We're never doing the same thing. Jobs change from week to week," says Ditsch.
He's not even bothered by waking at 2 a.m. during snow storms to get out and plow. In fact, it's his favorite thing to do at work. People look up to Ditsch for a lot more than a laugh or a joke.
"He keeps us focused. He reminds us that we're here for the safety of the public," says Pohl. Which means that even when disagreements might arise with management, Ditsch redirects his co-workers to keep their eyes on the prize: serving their community.
We might all take a page out of Ditsch's book: Have fun. Enjoy the people you work with. Take pride in your work and your community. That's a simple recipe for success for any public service worker.