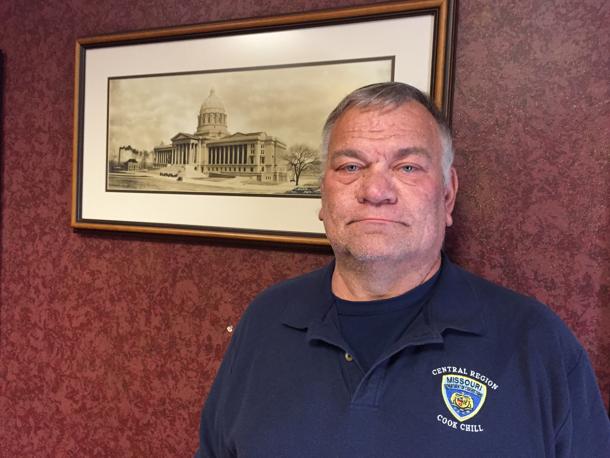 ST. LOUIS – Missouri state employees are currently ranked the lowest paid among all states, a situation that state workers here are seeking to remedy. The average Missouri state employee, responsible for such important jobs as keeping communities safe and caring for veterans, makes well below what the average state worker across the country earns.
Scott Sapp, responsible for prepping all the meals served at correctional facilities region wide, committed to work for the state of Missouri 28 years ago because he wanted to make a difference in other people's lives. He oversees state employees as well as offenders who work under supervision, and has been with the corrections department for the past 15 years. Recently, he has seen a disappointing number of good employees come and go.
Sapp doesn't blame the exiting employees for the turnover and subsequent difficult work environment. "When I first came to the state I was able to raise a family, and provide a decent home and education for my children," he said. "These days, with what the state pays, younger people need to find something else. You can't raise a family on these wages."
Malissa Parker is a certified nursing assistant at the Missouri Veterans Nursing Center, caring for military veterans often in their last moments of life. "I try and do everything I can for these heroes that have given so much defending my freedoms," she said. But she and her husband, also a state employee, are struggling to make ends meet. "It's gotten to the point that the kids have stopped asking for things they need because they know we can't get it for them right away."
To ensure that critical state services continue to be delivered, workers are asking state officials in Jefferson City to raise state workers' pay comparable to the Missouri's current cost of living, and pay similar to state employees in neighboring states. They want Gov. Jay Nixon and legislative leaders to include a wage increase in the budget during the January 2016 legislative season – a wage increase Missouri state employees have earned.