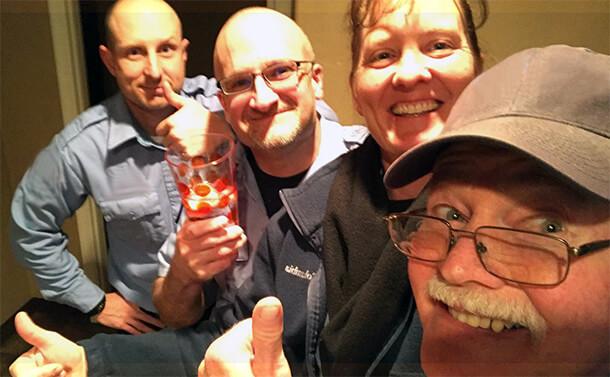 Tired of not having a voice in their workplace, emergency medical professionals at Life Line Ambulance in Prescott, Arizona, decided to kick off the year by uniting with the more than 25,000 paramedics and emergency medical technicians represented by AFSCME.
Paramedic Jennifer Leibin and her coworkers were halfway through a 24-hour shift when they heard the news one recent evening.
"We were nervous and then so excited that we clinked our water glasses together and took a selfie," said Leibin. "Finally someone has our backs."
In a so-called right-to-work state, and at a private employer that's routinely hostile toward unions – Life Line is owned by a company called American Medical Response (AMR) – organizing was no easy feat.
But now, with the victory in Prescott, three major emergency medical services operations in Arizona – all owned by AMR – have voted to join EMS Workers United-AFSCME Local 2960. Leibin was among 152 emergency service workers in Prescott who now call themselves proud AFSCME members.
"For me it came down to getting the support that we need," said Leibin. "Police officers and firefighters are united and therefore recognized for their work, but not EMS. The public has no concept of what we do in the field. We feel like they want us to be seen and not heard."
Like thousands of other employees of private for-profit ambulance companies around the nation, Leibin and her coworkers are faced with extended hours, cuts to their health care, ambulances in need of repair, and an industry-wide denial of the personal and professional hardships they face.
They had to come together. Now, as AFSCME members, they're preparing to negotiate a contract with the company and are fighting to achieve quality patient care, fairness for their families, and higher standards in their profession.