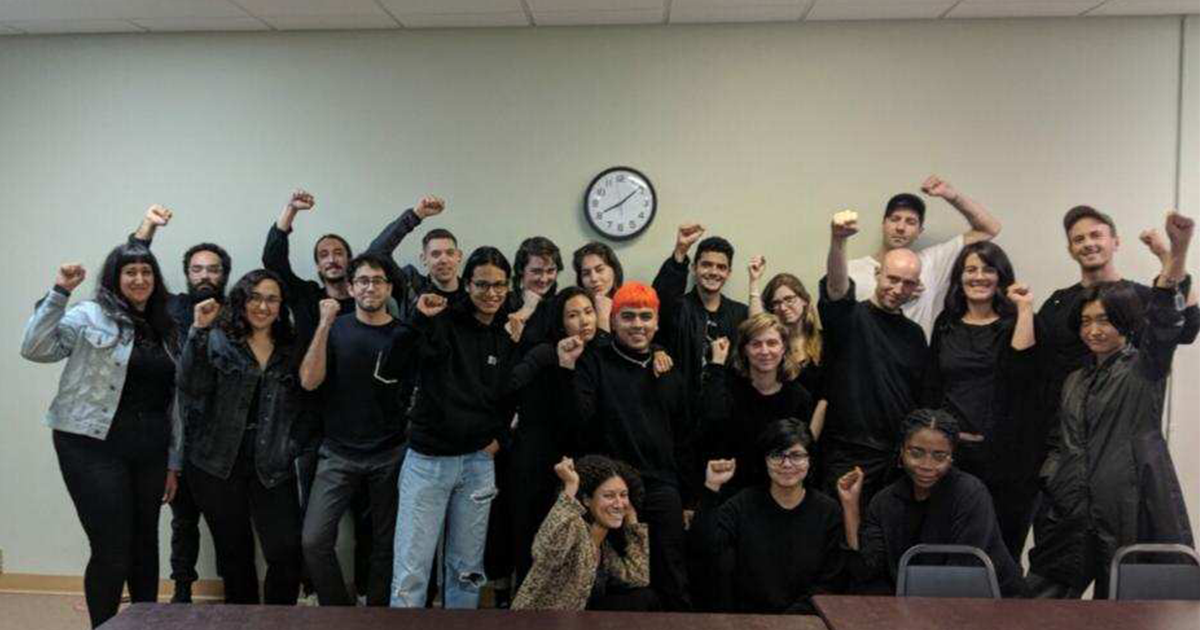 Workers at the Marciano Art Foundation (MAF), a private museum in Los Angeles, were dismissed en masse after attempting to form a union with AFSCME, but they were undeterred.
They showed up for work on Friday at the Foundation to demand that their jobs be reinstated, that their union be recognized and that they be provided with basic workplace protections.
The dozens of workers, who held jobs such as docents and visitor services associates, were laid off on Tuesday of last week by MAF just two business days after they petitioned to form their union with the AFSCME Council 36.
Then, on Wednesday, the museum, which is owned by the two brothers who started Guess jeans, announced it would close until further notice, a decision the workers believe to be a blatant union-busting maneuver. Prior to the union organizing drive, MAF had never signaled it would close its doors.
MAF employees organized their union to gain basic respect on the job. They wanted access to a water fountain, to set work schedules and to be paid more than the minimum wage, especially since many hold advanced degrees.
On Thursday, AFSCME Council 36 filed an unfair Labor Practice (ULP) charge with the National Labor Relations Board (NLRB) on the workers' behalf, alleging MAF "has illegally discriminated against its employees by laying off employees en masse and/or closing its facility because employees" were "engaged in union and other concerted activities."
Izzy Johnson, a docent at MAF, said, "We are determined to fight – for justice, for ourselves and for our extended community of art laborers. Unions give working people a voice at their job, allowing for beneficial communication between management and those of us who are on the floor every day. We truly care about the Foundation. That is why we came together with one voice to make MAF a better place for employees and visitors alike."
The move by MAF reflects hardships faced by private museum workers across the country, whose low wages and contingent employment are the mirror opposite of the owners' staggering wealth. The owners can use these museums not only as a way to avoid paying taxes on their own private collections, but to increase the value of the art.
Lylwyn Esangga, the organizing director of AFSCME Council 36, said, "MAF engaged in anti-union activity and it's time that they are held accountable. For their contributions and their passion for making their community stronger and better, these workers deserve respect and dignity on the job."
MAF hasn't announced whether it plans to reopen or if it will remain permanently closed.