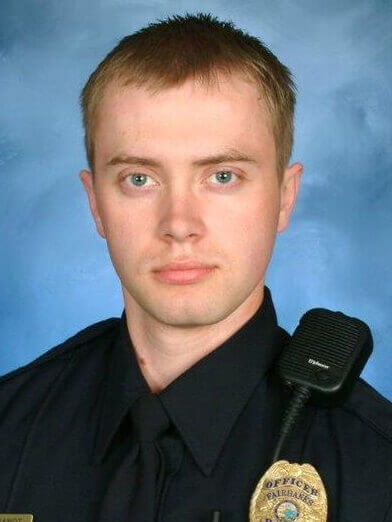 On the night of October 16, 2016, Fairbanks (Alaska) Police Department Sgt. Allen Brandt responded to a report of multiple gunshots. Immediately after arriving on the scene, he was ambushed; shot multiple times in the legs and chest. Though he survived his wounds, he died during follow-up surgery.
On May 13, Brandt, a member of the Public Safety Employees Association (PSEA), Local 803, along with hundreds of other officers killed in the line of duty, was honored during a candlelight vigil as part of National Law Enforcement Week.
His name and the names of fallen heroes from local, state and federal agencies were inscribed on the National Law Enforcement Officers Memorial. In 2016, 143 officers were killed; the names of more than 20,000 officers are engraved on the wall. In 1963, President John F. Kennedy proclaimed May 15 National Peace Officers Memorial Day. The purpose was to "express our gratitude for the dedicated service and courageous deeds of law enforcement officers and for the contributions they have made to the security and well-being of all our people."
Police Week, as it is also known, is a chance not only for officers from across the country to remember their fallen colleagues, but for communities to express thanks for those who protect them. Events during the week include memorial services as well as seminars for families and loved ones coping with loss.