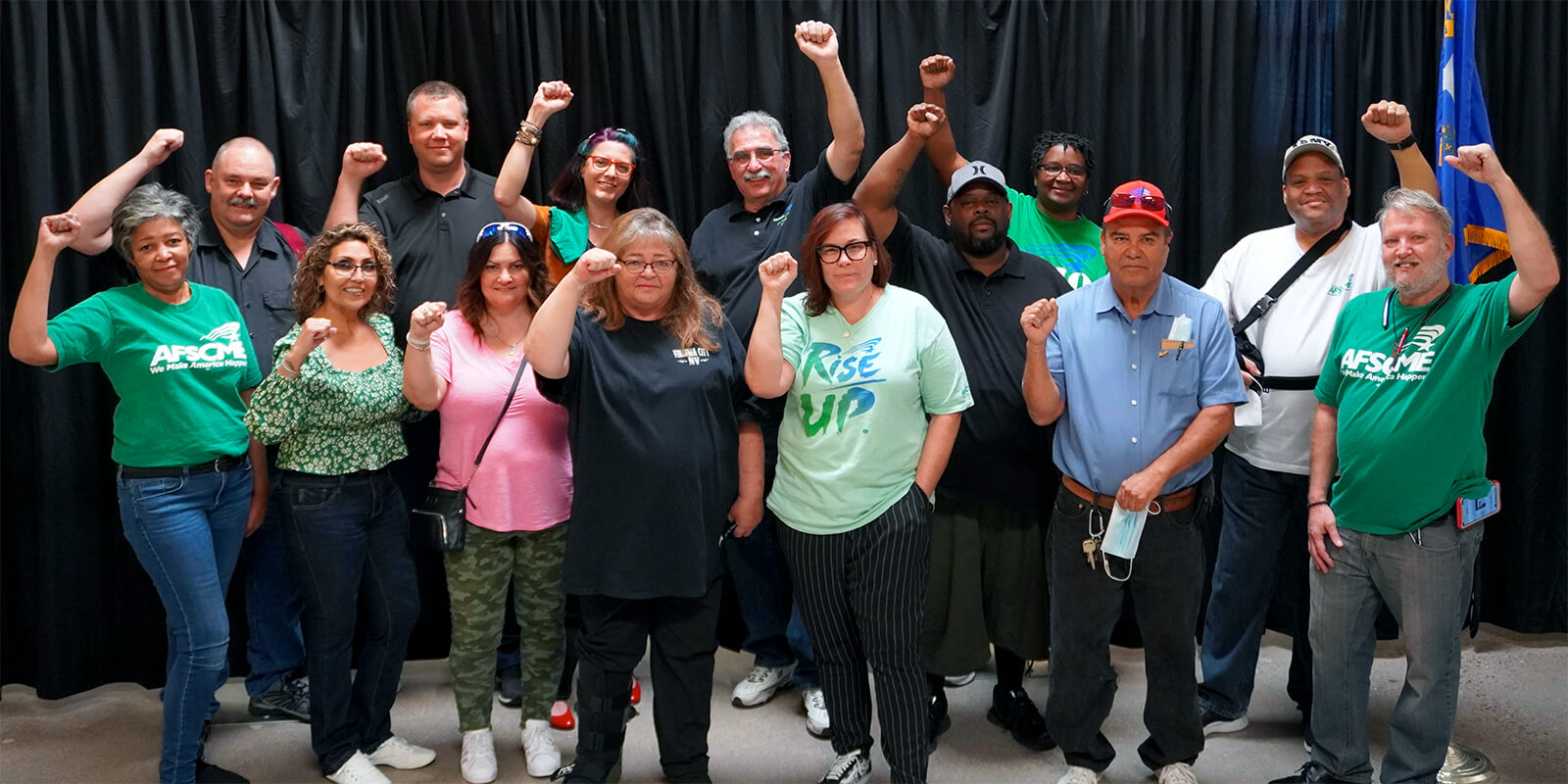 LAS VEGAS – Thousands of state workers in Nevada are in line for much-needed pay raises, and they have AFSCME members to thank for it.
Members of AFSCME Local 4041 ratified their first-ever contract in 2021. It provides a 3% wage increase to workers in the AFSCME certified bargaining units for the 2022-2023 fiscal year (FY), and the option to renegotiate wages for FY 2021-22 fiscal year should state revenue exceed projections.
The raises for FY 2022-23 have already been approved. Last week, the Nevada Board of Examiners approved raises for the current 2021-22 fiscal year. The legislature must now set aside money for the FY 2021-22 raises.
"This is a huge victory for Nevada state employees. We appreciate the members of the Board of Examiners for respecting our contract and investing in state workers," said Harry Schiffman, president of Local 4041 and an electrician at the University of Nevada-Las Vegas.
Last fall, negotiations began over the FY 2021-22 additional wage increases, when state revenue was higher than projected when the AFSCME contract was ratified in May 2021. In December 2021, an arbitrator decided in Local 4041's favor, awarding a 3% first-year increase, retroactive to July 1, 2021, for the four AFSCME-certified bargaining units covered under the contract: A, E, F, and I.
Workers in those four units include custodial and maintenance workers at state medical facilities, prisons and universities; workers who maintain state highways and roads; health care workers at state psychiatric facilities, public clinics and the state's veterans' homes; and corrections officers at state prisons. 
"Having a collective bargaining agreement allows us to make improvements to our lives, working conditions and the services our dedicated state employees provide to our communities. Workers in other bargaining units continue to organize towards unit certification as AFSCME Local 4041, so all workers can benefit from a strong contract," said Schiffman.
Nevada state employees have organized as AFSCME Local 4041 for decades. After fighting for and winning collective bargaining rights in 2019, four bargaining units were certified to negotiate a contract as AFSCME in 2020. Local 4041 members ratified their first-ever collective bargaining agreement in May 2021.
Local 4041 members continue to organize workers in four additional bargaining units, expanding a voice on the job for thousands more state employees.