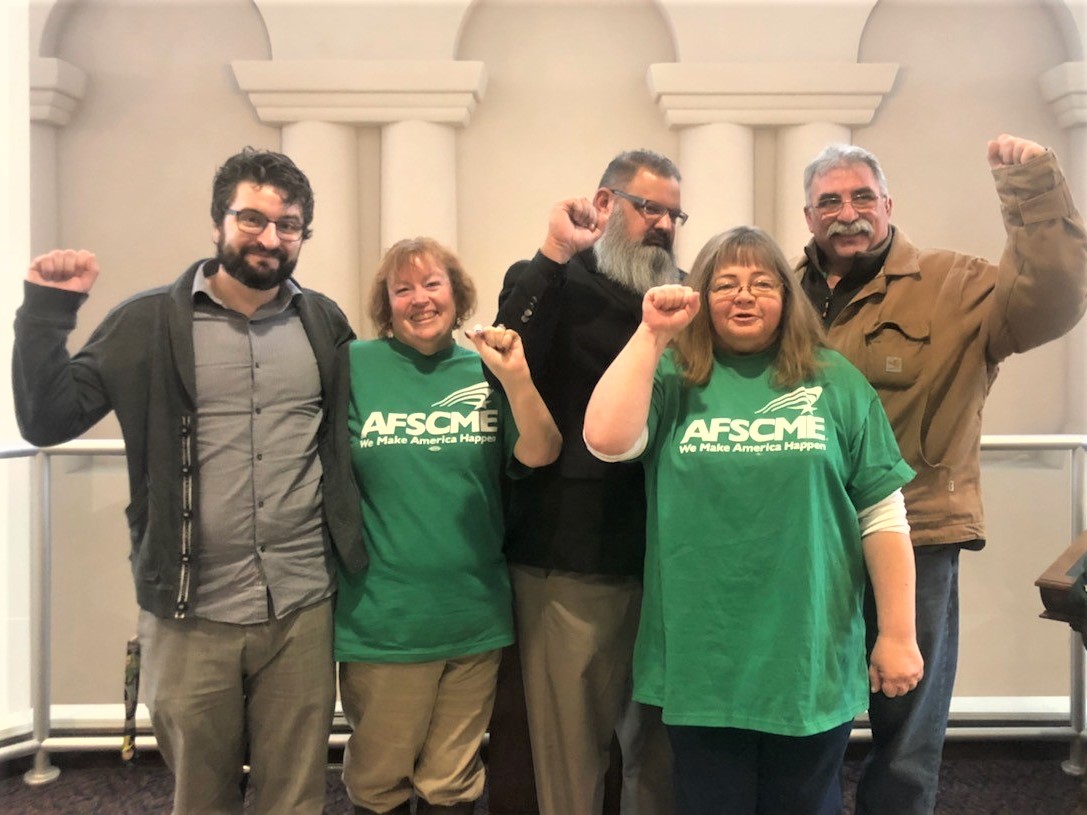 LAS VEGAS – AFSCME Local 4041 members were victorious in opposing an overtime rule change last week that would have hurt many state workers across Nevada.
The state Division of Human Resource Management wanted to remove a nearly 20-year-old rule requiring certain state employees to be provided with a 4-hour notice of mandatory same day overtime.
More than 15 AFSCME members testified at a Nevada Personnel Commission hearing in the state capital of Carson City, explaining how this rule change would affect their working conditions and lives. The commission unanimously rejected the proposed rule change, giving workers a huge victory.
"Stopping this rule change is one way AFSCME members are stepping up to fight for fair policies for all state employees. Even the smallest changes have a big impact on our lives. That's why state employees are coming together as AFSCME – to ensure that our safety, working conditions and lives are a priority when state agencies and departments try to change the rules on us," said Harry Schiffman, an electrician at the University of Nevada-Las Vegas and president of Local 4041.
The rule change would have affected all nonexempt Nevada state employees working in all state agencies where the work week is longer than 40 hours a week, and those whose work relates to public health, safety or welfare.
Agencies or departments that use mandated overtime to keep minimum staffing levels on any given shift will still need to provide workers with a 4-hour notification before the start of the overtime hours.
"The 4-hour notification rule, which has been in effect for at least since I became a state employee in 2000, allows workers the right to maintain stability in our lives. My wife is disabled, and we have a school-aged daughter that depends on me to take her to school. With no access to phones during our shift, we need that time to make adjustments to our family schedules if we do have to work overtime," said Michael Martinez, a correctional officer.
The Personnel Commission may have approved the rule change had AFSCME members not stepped up.
"We came together to fight this proposed rule change because it's so important state employees have a say in the policies that affect our work and lives," said Stephanie Parker, a grants and project analyst for the state. "This rule change was not necessary and would have negatively affected state employees who live with medical conditions like I do."