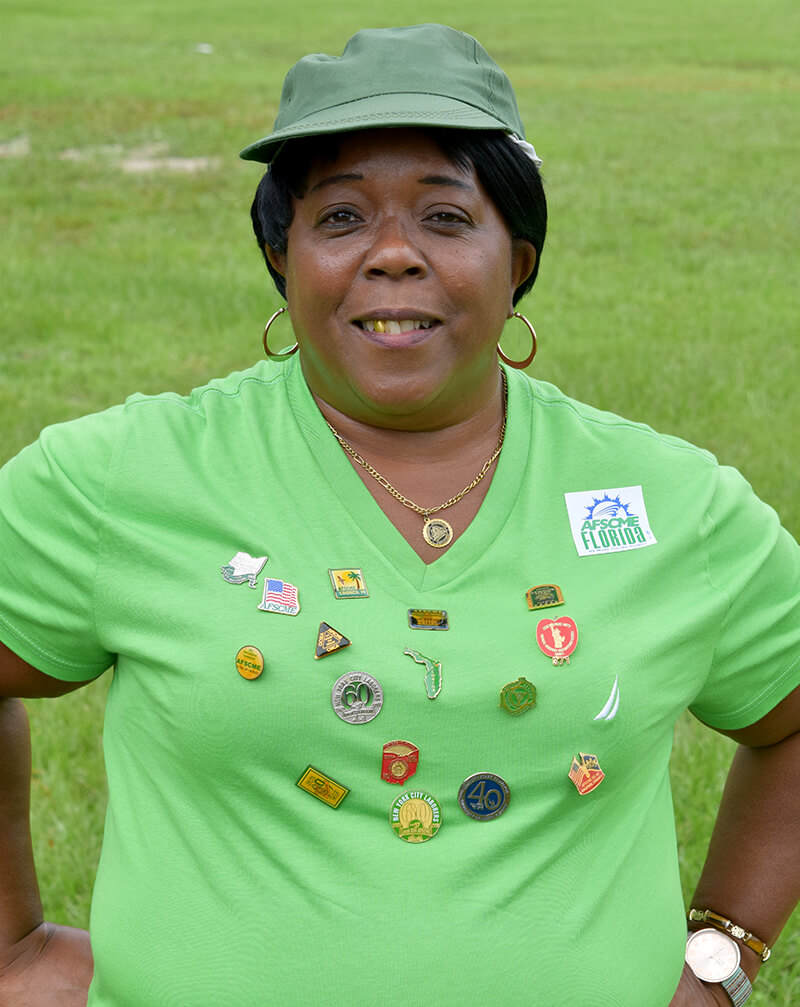 For years, Sheryll Brown made sure the students and staff at the University of North Florida had an efficient postal services unit. She handled logistics, customer service and resolved any of the inevitable problems that would crop up at the 16,000 student-university in Jacksonville. She also became involved with her union, Local 3344 (AFSCME Florida), eventually becoming president.
But when UNF outsourced mail services to the private company Ricoh, she focused on making sure her contract was enforced, for her and her coworkers, specifically Article 13: Change in Assignment.
Her story shows the power of persistence and underscores how AFSCME works to ensure that its members are treated fairly by their employers.
After being bounced around, Brown was told in 2014 that she would be moved to the custodial department and that her pay would be reduced by more than $5 per hour, equaling a $10,000 annual pay cut.
"Nobody can just swallow losing that much money, but I kept telling them it was against what was in Article 13, Part C, and I wasn't going to give up until I saw the thing through," she said.
Part C reads, "Employees who are reassigned under the provisions of this Article shall not ordinarily suffer a loss of pay as a result of such reassignment."
Brown, with the help of AFSCME Florida staff, kept pursuing her case no matter how much UNF dragged its feet or pushed back. And, in July, Brown received the confirmation she was expecting from day one – her pay, along with all appropriate raises she had missed, would be restored.
Now, Brown, who will be making up to $18 an hour, is working on the final details of the agreement to receive back pay of at least $40,000, and is looking at other positions around campus that suit her career goals.
"My fight was a long fight but I'm a living witness that workers have power and that the union works," said Brown. "Now it is time for others to step up so we can be a team, so we can all be part of the union and we can all win through a better and strongly-enforced contract."
Brown is more committed to AFSCME than ever. The same month her case was settled, Brown helped sign up a dozen coworkers by telling them exactly what happened to her.
Those new members Brown brought into the AFSCME fold formed part of a larger trend of steady growth in the Sunshine State.
AFSCME members from across north Florida filled the picnic area at a Jacksonville park during a recent weekend to celebrate the union's growing strength.
"We have been putting in the hard work, local by local, work site by work site, and today is about celebrating that, celebrating being part of the AFSCME family and showing that we really are not just stronger together but more fun together too," said Victor Jackson, president of AFSCME Local 1279, City of Jacksonville Employees.
AFSCME Florida has added 509 new members this year in the Jacksonville area alone. That's 509 more workers who, like Brown, can count on AFSCME's help when they fight problems at their workplaces.