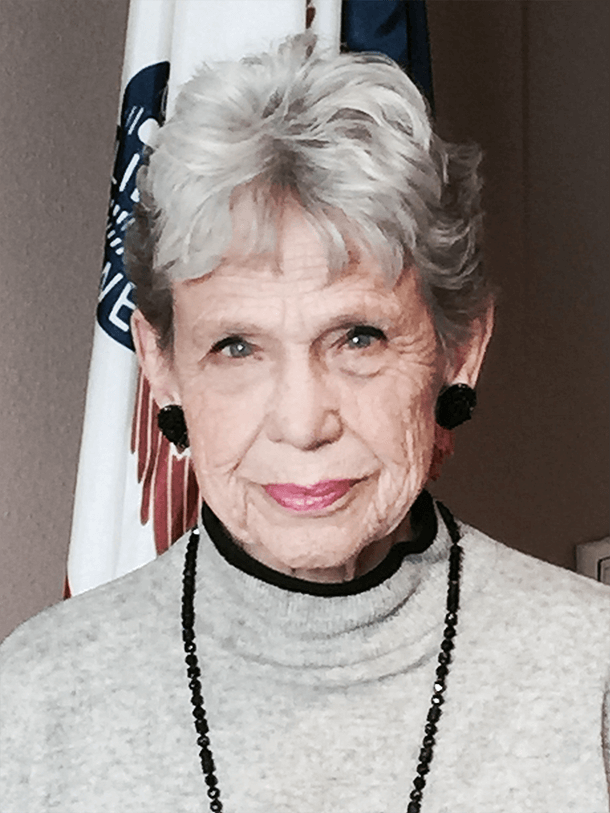 For Louise Lex, a longtime member of Local 3450 (AFSCME Iowa Council 61), the theme of this year's National Women's History Month, which runs through March 31, "Working to Form a More Perfect Union: Honoring Women in Public Service and Government," is a way of life.
Lex, 86, epitomizes AFSCME's motto, "Never Quit." She has been working in public service as an Iowa state employee for 37 years. Her current position – health planner for the Iowa Department of Public Health – puts her in the center of the state's efforts to keep its citizens healthy.
Lex has a longtime interest in how unions – particularly AFSCME – have championed social justice in the workplace and in society. She wrote her master's thesis on the subject of AFSCME's own history and its leadership in extending Social Security to state and local public service workers. It is called "The AFSC&ME: A Study of Public Employee Unionism."
That was 59 years ago, in 1957. Lex was 27.
A graduate student in political science at the University of Wisconsin in Madison, Lex chose AFSCME as the subject of her thesis because she was "looking for something where I could tap primary data," and AFSCME's national headquarters at the time also was in Madison. "I was able to look at all the records, and I was able to interview all of the people who were there," including Arnold Zander, then-president of AFSCME. "For somebody doing research, that's just a treasure trove."
AFSCME's leadership in the campaign to extend Social Security "was fascinating to me because there was one heck of a lot of resistance," Lex said. Other unions – and even some AFSCME affiliates – opposed the effort, fearing it would undermine their local retirement systems. AFSCME prevailed in 1954.
"For the first time," Lex wrote in her thesis, "public employees who were under a state or local retirement plan (exclusive of the firemen and policemen) had the opportunity of coming under the old age and survivors insurance provisions of the federal Social Security law."
After Lex earned her degree, she taught political science at Iowa State University, then took a job with the Iowa Commission on the Status of Women (now an office in the Iowa Department of Human Rights), working with unions to get women into apprenticeship programs for nontraditional jobs, such as plumbers, carpenters and other building trades. "I had a background in labor economics from the University of Wisconsin, so it really fit very nicely," she said.
Later, at the age of 47, she got her Ph.D. at Iowa State University, where she studied the women's movement's impact on elections of women to state legislatures. Then she entered the field of public health, working on substance abuse. She also volunteered with a minority women's group in Des Moines.
Today, Lex coordinates the state's health improvement program, called Healthy Iowans, and serves as state coordinator for a federal program called Healthy People 2020. When she is not working, Lex also volunteers with the Iowa Public Health Association and the American Public Health Association, and makes daily dinner visits with her husband at a nursing home.
"I want to be able to do something of value, and government work – it's an ability to be able to help people. It's more than just a job. That's what makes me passionate about working as a public servant."
Will she ever quit? Not likely. Her mother stayed active until she was 100. "Genetically, I should be able to live for quite a while," said Lex.
Let's hope so.