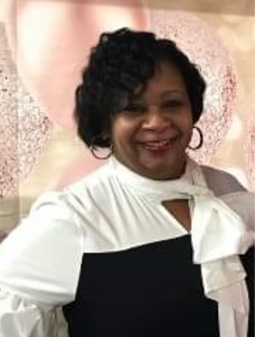 Is your public works department number in your contacts?
If you spot an issue in your city – a blocked storm drain, a fallen tree across a road, a street cave-in or a blinking traffic signal – you may not always know whom to call. But if you live in Indianapolis and you've been helped by dispatcher Marilyn Murff, you're likely to remember.
"Several months ago, my HOA [homeowner association] members had some concerns about service and repairs needed in our community," an Indianapolis resident wrote in an email to Murff's supervisors. "We were unsure which city office that we needed to contact. After multiple attempts to get help, I was connected to a Ms. Marilyn Murff. Ms. Murff was the consummate professional…. Because of her help, our HOA's concerns were addressed and corrected. We owe a huge debt of thanks and gratitude for the professionalism and assistance of Ms. Marilyn Murff. Thank you Ms. Murff and Indy.GOV for hiring you!"
Such praise wouldn't surprise many of Murff's co-workers in the city's public works department.
Devin Craig, a former storm water field investigator, describes what a relief it was to be able to rely on Murff when he was out in the field and came across an unexpected issue.
"Sometimes we're out in the field doing our jobs and we may need help from police or animal services, like the time I was chased by a dog," says Craig, who now works for AFSCME Indiana-Kentucky Council 962. "Marilyn is like a lifeline. She's that first line of contact. She's that person who keeps us safe."
For her service to her community, Murff, a member of AFSCME Local 725, is a winner of our union's Never Quit Service Award, which recognizes public service workers who go above and beyond the call of duty to make their communities better.
Craig, who nominated Murff for the award, says she always goes the extra mile, keeping cases open until she knows that they have been resolved, even following up with residents to ensure their issue has been handled.
"She is the type of person who is always looking to help people out, who is always thinking, 'How can I make the situation better,'" says Craig. "She does it because she really cares about her people and the job she does, and about making Indianapolis a better place. You always know you're safe with Marilyn on the other side of the radio."  
What motivates her extraordinary daily service to her community? Murff says she is a people person who loves a good challenge.
"I try to treat people the way I want to be treated," she says. "I'm a problem solver. I like to get to the root of a problem and be able to get people the help they need. I love that challenge."
A native of Indianapolis, Murff has worked as a dispatcher in the city's public works department for seven years. She sees her job as that of mediator: She connects people with solutions to their problems.
Even after she's done her job of alerting the right agency to a reported problem, Murff says she likes to follow up with the original caller to make sure they're satisfied. This is especially true when the caller is an elderly person.
"Sometimes an older person will stress out more," she says. "So, I will do my very best to resolve their issues as quickly as possible."