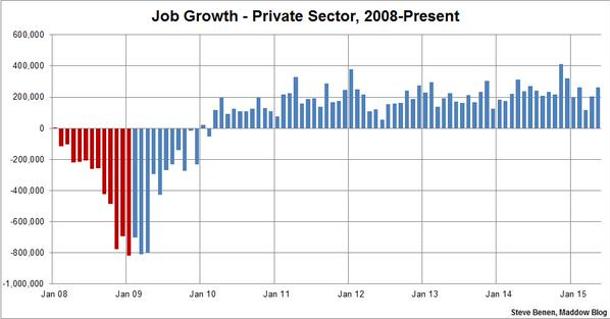 WASHINGTON, D.C. — The addition of 280,000 jobs in May shows an economy on the upswing, but today's report by the Bureau of Labor Statistics includes very disappointing numbers on wages, which rose only 2.3 percent from a year earlier. An improving economy should be working to remedy the growing income inequality we see across the country, but it isn't happening.
Despite the increased jobs, the unemployment rate rose to 5.5 percent, from 5.4 percent in April, as more people are looking for jobs. In the aftermath of the recession, 8.5 million people are unemployed and still looking for work.
Meanwhile, people with jobs are working harder than ever but are just getting by, as the anemic rise in wages over the year shows. Unfortunately, extremist governors and leaders in Congress are ignoring the continuing wage stagnation that keeps families struggling.
As a first step, Congress should act to raise the federal minimum wage so that the working poor have an opportunity to get ahead. A real key to improving the lot of workers is to expand the opportunity for workers nationwide to organize and bargain collectively. Unions are a tried and true method to fight income inequality.
Addressing America's wage stagnation must be a major priority if we are going to truly move our country toward shared prosperity.