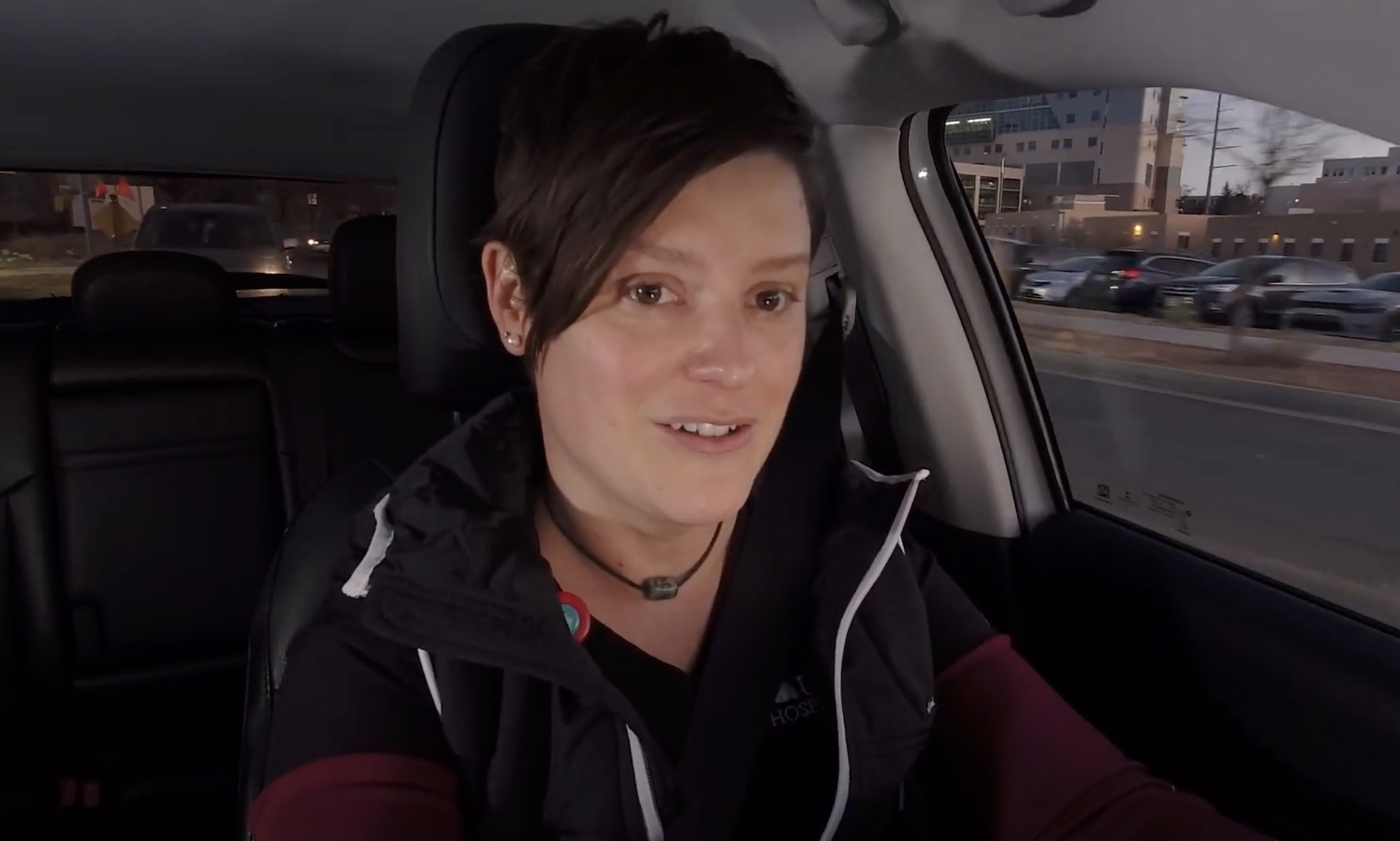 Life was excruciatingly hard for front-line workers balancing their work and family schedules. Just listen to Suzanne Bell.
Bell, an intensive care nurse at The University of New Mexico Hospital and a member of National Union of Hospital and Health Care Employees (NUHHCE)/AFSCME District 1199NM participated in a roundtable discussion in Albuquerque this week with second gentleman Doug Emhoff, the husband of Vice President Kamala Harris. Bell and other participants shared their experiences of being working mothers during the pandemic.
Bell described the frenzy that set in at work and at home when the pandemic unfolded.
"When the pandemic struck, I had just started as an ICU nurse, working the night shift. The shifts we were crazy and exhausting. I had at least two patients at one time," she said of her experiences back in March 2020. "At the same time, I'm a mother of two boys. I have a 5-year-old and a 7-year-old. I have had to step in to help them with remote learning, while balancing everyday tasks like making lunch and cleaning."
When Emhoff asked Bell what she is looking forward to with the passage of the American Rescue Plan and the further deployment of COVID-19 vaccines, Bell said, "I'm really excited about the vaccine. I'm also really excited about funding for public services and for health care, so we know our jobs are protected."
The $1.9 trillion American Rescue Plan (ARP) includes nearly $700 billion to support public services across our country, including $350 billion in flexible aid to states, cities, towns and schools.
The passage of the historic relief package means that front-line workers like Bell, who sacrificed her safety to serve her community during the pandemic, do not also have to fear that they will be laid off or furloughed due to budget shortfalls caused by the pandemic.
"I did have the worry earlier in the pandemic, 'What if I get COVID and I don't have this job? How am I going to take care of my family?'" said Bell. "But I feel like those concerns are being addressed now. So that makes me feel excited."
Bell added that with the ARP's passage, she is on surer, brighter footing. She said she went from being fearful of losing her job "to having opportunity and excitement about the future. There are more choices for keeping my kids safe, and affording safe child care options while I'm working."
"So, there's hope?" Emhoff asked.
"There's hope," Bell replied.
AFSCME members across the country worked hard to pass the ARP through our Fund the Front Lines campaign. As AFSCME President Lee Saunders recently explained, their activism underscores the union difference.
Bell was joined at the roundtable by three other working women: a teacher, a domestic violence advocate and a small business owner. In an AFSCME Now story last month, Bell shared what being a member of a union has meant for her:
"I've always known that our union is strong, but this past year just really brought it home," she said. "They have been there for us on the job. … Being in a union is not just about pay and money. It is about your whole well-being."