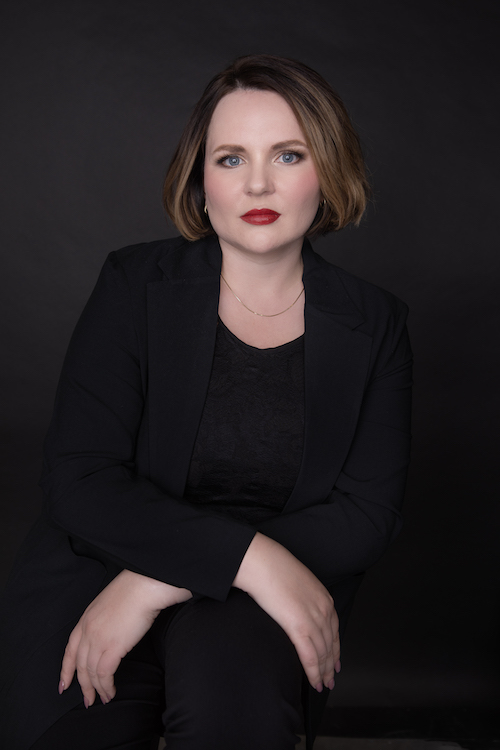 Inna Lopatyuk became interested in health care when she was just a teenager. After earning a bachelor's degree in business administration, she worked as a manager at a CVS pharmacy.
Yet there was something missing from her career.
"I wanted to make more of a difference," she recalls. "I wanted to do patient care."
Today, Lopatyuk makes a big difference in the lives of patients at the University of New Mexico Hospital, where she is a psychiatric nurse.
"I find it rewarding to be able to help them," says Lopatyuk, a member of the National Union of Hospital and Health Care Employees (NUHHCE) – District 1199NM, AFSCME. "I'm often the first person in a long time who actually takes the time to listen to them. Sometimes I spend 30-40 minutes just sitting next to them, holding their hand, and they tell you their whole life story."
But as much as Lopatyuk loves her job and the field of psychiatry, she knows she and her co-workers could be doing more for the people they care for. The reason is a staffing shortage at the hospital that is leaving nurses overworked and exhausted and denying patients the consistency of care they need to get better.
"Most of the nurses at our hospital are travel nurses," she says. "Even in our psychiatry department, we don't have that many core nurses anymore."
The lack of core nursing personnel means that patients who end up being readmitted to the hospital are treated by nurses who are seeing them for the first time, Lopatyuk explains, and are not familiar with their specific needs. But the short staffing is also having an impact on the core nurses themselves.
"I usually do a 12-hour shift, and if we're lucky, we get a 30-minute lunch and two 15-minute breaks," Lopatyuk says. "We get these breaks interrupted all the time. Sometimes I don't feel safe to take my break, I don't feel like it's safe to leave my co-workers on their own. … This leads to dangerous situations."
The short-staffing means that nurses who are not trained in managing aggressive behavior may be left in charge of a patient who becomes violent.
"We've had injuries," Lopatyuk says. "Patients were injured, techs were injured. … If we had core people here, we could stop these things before they happen because they recognize the escalation signs. And since our floors are made of concrete, our techs often get knee injuries during team calls when dealing with violent patients."
Staff injuries, in turn, exacerbate the problem of short staffing.
Public service workers across the country are finding themselves in similar situations: The many public service jobs that were lost during the pandemic led to vacancies that remain unfilled. This means AFSCME members on the front lines are being forced to do more with less, assuming greater workloads and working longer hours with little if any additional pay.
That's why AFSCME launched Staff the Front Lines, a massive retention, recruitment and outreach initiative to address these public service worker shortages. AFSCME members across the country are organizing to recruit qualified and passionate professionals to fill these vacancies, bringing relief to front-line workers and ensuring their communities continue to receive the quality public services they need and deserve.
Lopatyuk loves her job and plans to continue serving her community. Through her union, she says, she has hope that the problem of short staffing can be solved.
"Before I became a union member, I felt like a little person here going against this big machine," Lopatyuk says. "Once I started going to meetings and started talking to lawmakers, it made me realize there could be a change."