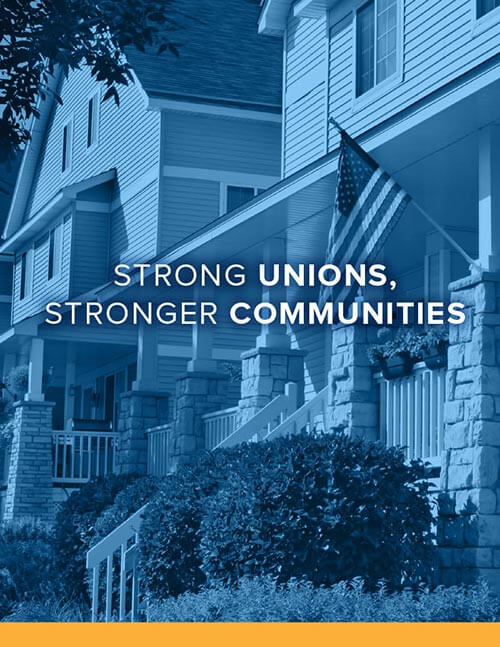 Strong unions make for stronger communities – that's the message of a new AFSCME report released today.
It makes the case that when workers have a voice through their unions, the entire community benefits – through more and better jobs, more training and development for students, better public services including health care, and more.
But unions are under attack from wealthy individuals and corporations, who are rigging the system against working people by injecting vast sums of money into politics to achieve their objectives.
"Americans are working longer hours for less money and fewer benefits, despite being more productive than ever," the report reads. "No matter how hard people work, many are finding it more and more difficult to get by and provide for their families, much less take a day off when they are sick or save for retirement. All the while, a handful of CEOs and those who are already rich have seen their salaries and wealth skyrocket."