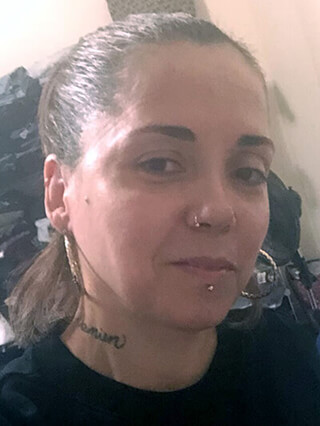 In the early months of the coronavirus pandemic, when little was known about the deadly virus or how to prevent its spread, many public service workers across the country continued to serve while putting their lives and those of their loved ones at risk. They did so knowingly and out of a sense of duty to their communities.
Valerie Martinez, a senior social caseworker with the Westchester County, N.Y., Department of Social Services, in the New York City suburb of Yonkers, was one of them.
"When we started working remotely from home and coming to the office only once a week, many child protective services workers were leery about going out to people's homes," says Julia Diaz, Martinez's supervisor at the Department of Social Services.
Diaz is referring to home visits, which child protective services workers must conduct to confirm or deny first-hand allegations of child abuse and neglect, among other reasons.
"Certain things can be done on the phone and other things cannot," Diaz explains. "Valerie volunteered for all of those home visits. She came into the office and was given the gloves and the suit and the full PPE that she had to wear to go into the homes. She was fearless yet cautious, and she accepted the challenges. We were able to walk the home and see the children through Valerie's narratives describing in detail how the children looked, how the home looked, how the parent acted or behaved. She was our eyes. She was our guiding light."
For her service to her community, Martinez, a member of the Civil Service Employees Association (CSEA/AFSCME Local 1000), is a recipient of our union's Never Quit Service Award, which seeks to recognize public service workers who go above and beyond the call of duty in making their communities better.
"Yes, it's scary," Martinez admits, when asked if she was afraid of catching the virus during one of her home visits. "I think about it every day. None of my immediate family has had it, but I have a cousin who passed away from COVID. … I try to stay safe and do my job. I always take the necessary precautions; I wear a mask and practice safety. I do my job because I know that people need us."
Going into a home to check on allegations of child abuse or neglect always involves a level of risk.
"You never know what is happening in someone's home before you go in there," Martinez says. "You never know if there is somebody in the home hiding because something happened criminally, so you're taking a risk every time you walk into these homes."
Yet for Martinez and her colleagues, the pandemic raised the stakes in an unprecedented way. Martinez says she accepted the challenge because she loves her job and because she knows that through her service, she is making a huge difference in the lives of many families.
"Many times after I work with a family, they call me back, even a year later, and a lot of them are so thankful because they never thought they could turn their lives around, but with our assistance they were able to overcome certain things," she says. "They're very appreciative. It feels great to help people."