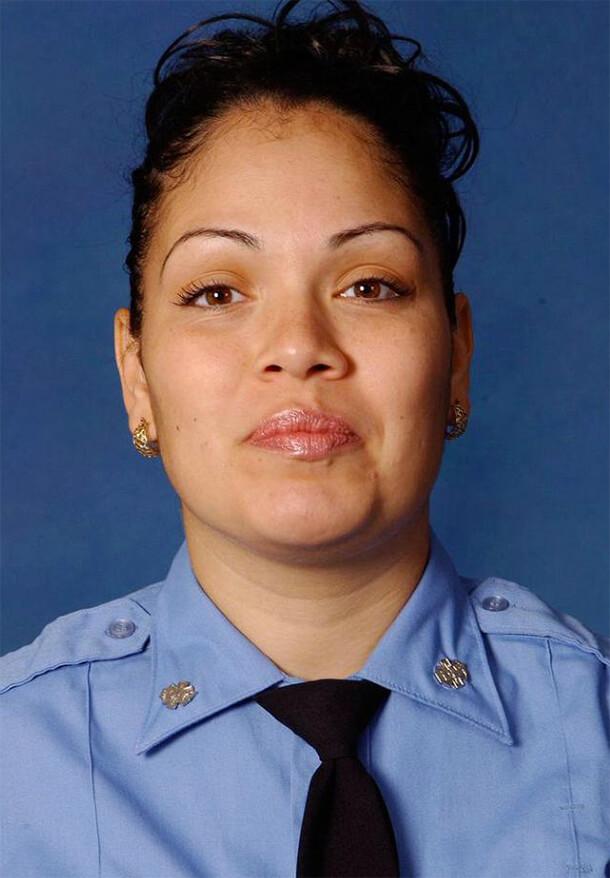 NEW YORK CITY – Emergency Medical Technician Yadira Arroyo was killed and another was injured March 16 when a 25-year-old man attempted to commandeer their ambulance.
Arroyo and EMT Monique Williams were responding to a nighttime emergency call in the Soundview section of the Bronx when someone on the street noticed a man riding on the back bumper of their ambulance and alerted the workers.
When the Local 2507 (DC 37) members pulled over and confronted the man, he shoved them aside and took over their vehicle. The man knocked Williams to the ground, but put the ambulance in reverse and ran over Arroyo, authorities said.
Arroyo, a 14-year veteran and mother of five children was pronounced dead that evening at Jacobi Medical Center in the Bronx.
"An Emergency Medical Technician lost in the line of duty bravely doing her job and encountering the kind of danger EMTs should not have to confront," said Mayor Bill de Blasio at a press conference, alongside Fire Commissioner Daniel A. Nigro and Uniformed EMTs, Paramedics and Inspectors Local 2507 Pres. Israel Miranda.
"We know our EMTs are brave. They do crucial work–they save lives–but they should not ever have to be subjected to violence.  And yet, that danger always exists for them," de Blasio added.
"It is difficult to convey the depth of our sorrow and anger," said DC 37 Exec. Dir. Henry Garrido. "EMT Yadira Arroyo was literally a life saver. She went to work every day knowing that, at a moment's notice, she could be called upon to face the awesome responsibility of saving a person's life. Senseless violence snatched her from her children and family."
Garrido, also an AFSCME International vice president, added, "All of her union sisters and brothers are shocked by the cruelty of her death, and we will do all we can to help her loved ones get through this terrible time and to comfort her EMT partner Monique Williams as she recovers from her wounds."
Arroyo and her partner were assigned to Station 26 in the Morrisania section of the Bronx.
Williams was treated for minor injuries and shock.
"This is a very sad day for our family entire FDNY family," said Miranda. "Yadira was a respected professional among her colleagues and also respected in her community. Yadira will always be a part of our family."
Arroyo is the eighth emergency medical worker and third woman to die in the line of duty, according to Nigro.
Charged with Arroyo's death was Jose Gonzalez, 25, of the Bronx. Police charged him with murder, grand larceny and operating a motor vehicle while impaired by drugs.