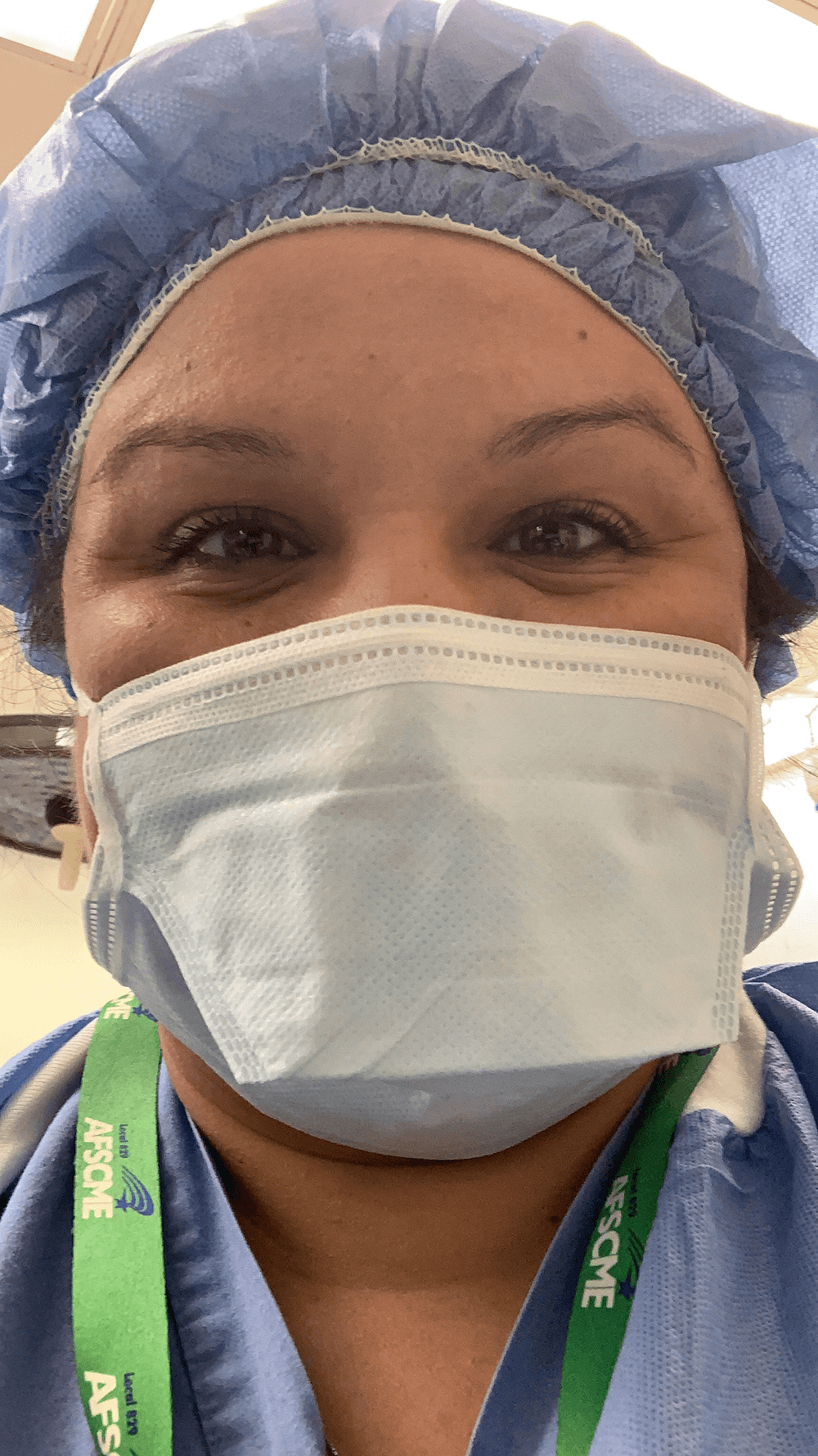 While some health care workers are knee deep in the battle to treat patients suffering from COVID-19, countless other health care workers are feeling its devastating impact, even if the places they work haven't seen a surge in coronavirus patients.
Two of those health care workers are Jackie Garcia and Carla Cambra.
These AFSCME Council 57 members, who live in the Bay area and work at the same small hospital in northern California, are suffering through the pandemic like so many Americans, navigating a new world that's turned upside down while they prepare for the worst. Neither of them wanted to identify the hospital where they work for fear of reprisals from management.
For Garcia, a surgical technician, the pandemic has meant that the hospital is no longer performing nonessential surgeries, a precaution many hospitals have taken to limit the possibility of the spread of COVID-19.
That means her hours as a surgery technician, someone who lays out the instrumentation for physicians in the operating room, among other duties, have been dramatically cut. While she's still working, assisting during essential surgeries, her income has been gutted.
"The way it's going now, I honestly don't see how I'll be able to pay my mortgage," says Garcia.
Garcia has applied for unemployment and, like so many others, has been trying to navigate the complex maze of filling out forms, waiting on a non-functioning website, and hoping her claim is approved.
"At this point, I'm waiting to see what unemployment says. I did consider applying to the post office or Amazon or Safeway – whoever is hiring at this point," said Garcia.
It's a shocking prospect for a 20-year hospital veteran.
Cambra is a respiratory therapist who performs many different functions at that small hospital, from assisting when babies need resuscitation to educating clients about chronic obstructive pulmonary disease. She has a gnawing fear of what might happen in case of an influx of COVID-19 patients to her hospital, much of it having to do with a lack of a defined strategy from management.
"We need clear guidelines," says Cambra. "Do we have the equipment we need to do our job?  We have masks, but they're limited. They haven't been fit-tested, so I don't know how effective they are. Should people be tested before they work with patients? Should we have a special team?"