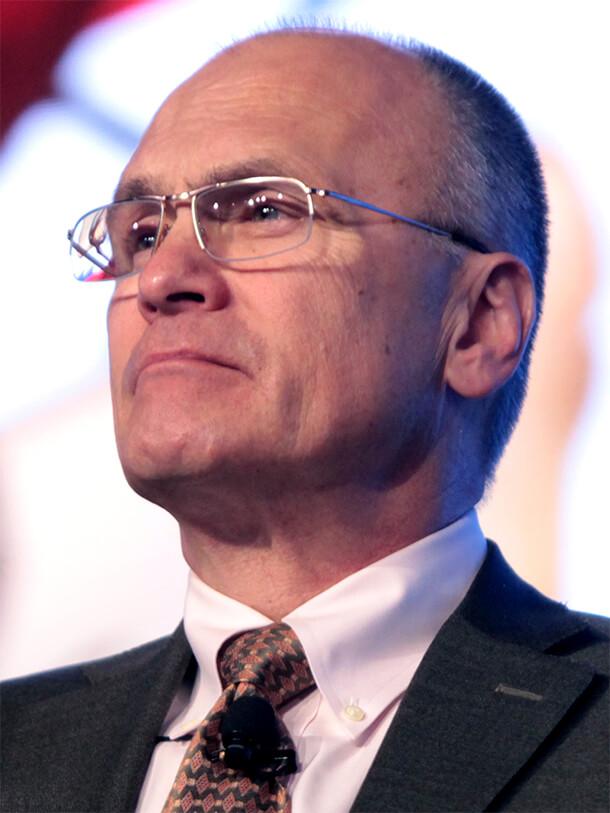 The confirmation hearing for Andrew Puzder, which a Senate committee has scheduled for this week, has been delayed four or five times. Hopefully the delays have given the labor secretary nominee time to think about whether he really wants the job, a position he's incredibly unfit for.
Puzder should think twice about taking on the role of U.S. secretary of labor because the entire trajectory of his career as fast food CEO is at odds with the mission of the Labor Department.
As AFSCME Pres. Lee Saunders wrote in a recent letter to senators, Puzder "has been consistently hostile to the rights and interests of working people … opposes reasonable minimum wage increases … refuses to fairly compensate his own workers for overtime … dislikes safety net programs … but refuses to pay his employees enough that they can survive without those benefits."
Many other reasons why Puzder is the wrong choice are clear from state and federal complaints filed by his own employees – accusations of wage theft, manipulated overtime, sexual harassment and unfair labor practices.
The Fight for $15 movement, which AFSCME supports, is one of many worker-led movements that strongly opposes Puzder's nomination.
Last month, CNN reported that Puzder was having second thoughts about his prospective new job because of criticism from labor unions and others who see him as the ultimate wrong choice. Puzder denied this, tweeting that he was in fact "looking forward" to his confirmation hearing.
It's hard to imagine what he might be looking forward to. He is guaranteed to receive a grilling from some members of the U.S. Senate Committee on Health, Education, Labor and Pensions (HELP), which will hold confirmation hearings for Puzder. Democratic Sens. Elizabeth Warren and Bernie Sanders, to name just two, serve on the HELP committee. Warren sent Puzder a 28-page letter today in which she was highly critical of his company's record.
AFSCME urges members of the 23-member HELP committee who respect the mission of the Labor Department to reject Puzder's nomination.
Puzder appears to be in real trouble. At least four Republican senators are telling their leaders they can't support him, according to CNN.
Alternatively, Puzder could simply drop out. We won't mind.