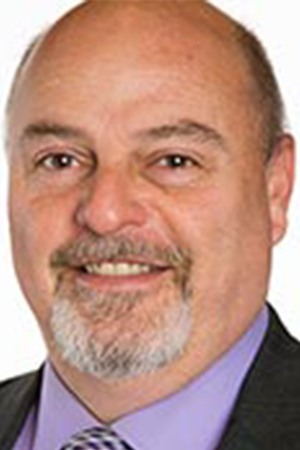 After months of on-again, off-again bargaining, OCSEA members who work for the state of Ohio finally have a new contract.
OCSEA members approved the tentative agreement hammered out by their bargaining team, and it took effect April 21. Wage provisions kick in July 1.
The contract stipulates a wage package that is the largest for OCSEA state employees since the Great Recession. The agreement provides a 9% raise to over the three years of the contract – 3% each in 2021, 2022 and 2023.
Additionally, the bargaining team was able to preserve the emergency pay language that the state wanted to eliminate. 
From the start, bargaining had been a rollercoaster, especially given that state officials claimed the pandemic created economic "uncertainty" that prevented them from being able to pay a reasonable wage. The state's initial economic proposal was to decrease pay by 4%, freeze steps and institute "cost savings days" that would have decreased state employee pay another 4%. 
"The environment wasn't in our favor from the start," explained OCSEA President and AFSCME Vice President Chris Mabe. "But the union team hunkered down and didn't give up until we got a contract and a wage package that was reasonable and fair. We protected important contract language and negotiated an economic package that will make a difference in our members' lives."
The pandemic affected more than just working arrangements for members and the state's economic outlook. Hiring freezes and "cost savings days" meant that despite the hard work of OCSEA members, critical services were shortchanged and the state was unable to keep up with demand. Right as the economy reached its lowest point, many Ohioans were deprived of the services they depend on.
Passage of the American Rescue Plan (ARP) brightened the prospects for the contract. Due to funding provided by ARP, staffing levels in many state agencies are beginning to be restored. OCSEA is working to get hiring freezes lifted across many departments, delivering much needed capacity back to Ohio's state services.
According to the White House, the ARP – relief legislation AFSCME members pushed hard for – will provide $5.5 billion to the state of Ohio, $4.6 billion in relief for Ohio's cities and counties, and more than $4.5 billion for Ohio's K-12 schools. The funding is meant to help communities recover from the economic gut punch dealt by the coronavirus pandemic
"OCSEA members have sacrificed and sacrificed, especially now. We just had to make our case, and stick to our guns," said OCSEA spokesperson Mike Duco.