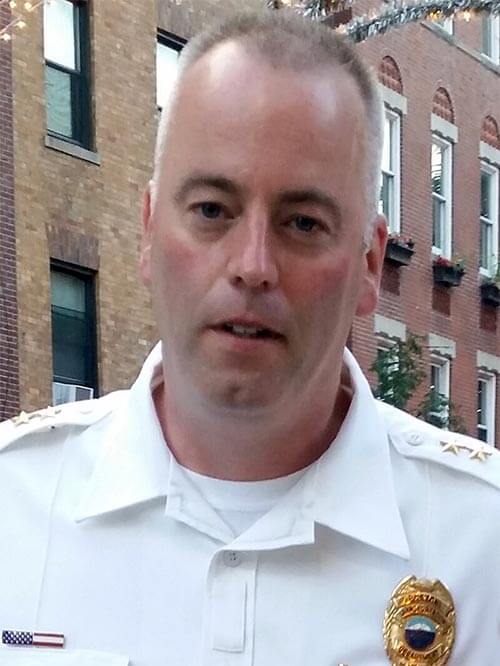 Jay Richards, an assistant supervisor with Boston's parking enforcement division, is hard-wired to having his finger on the pulse of his community. As a native Bostonian who traces his roots in the city back some 385 years – to its very founding – Boston's residents aren't just random strangers to Richards, they're like members of his extended family.
After 19 years working for the City of Boston's Department of Transportation, Richards, a member of AFSCME Local 804 (Council 93), knows that on any given day, whether he's investigating an abandoned car or working to get illegally parked vehicles out of tow zones, what happens to Boston happens to him. 
On August 3, as he was asking residents of the North End neighborhood to move their cars for the St. Agrippina di Mineo feast taking place later in the day, someone signaled to him that there was a fire at a condominium down the street. Richards sprang into action.
"My initial thought was 'What's the address?'" Richards recalls. He knew that would be the first thing he'd need to have to get emergency services to the right place.
But Richards couldn't find the address of the large condominium building adjacent to Boston Harbor. All he could see was the plume of smoke rising from its roof. He didn't hesitate or wait for help, though. He rushed into the lobby and began knocking on doors, alerting residents to the fire.
Inside, he was joined by Boston Harbor firefighters who'd also rushed from their post nearby. With the elevators turned off because of the fire, the group of impromptu heroes began climbing one steep flight of stairs after another, searching for the remaining residents.