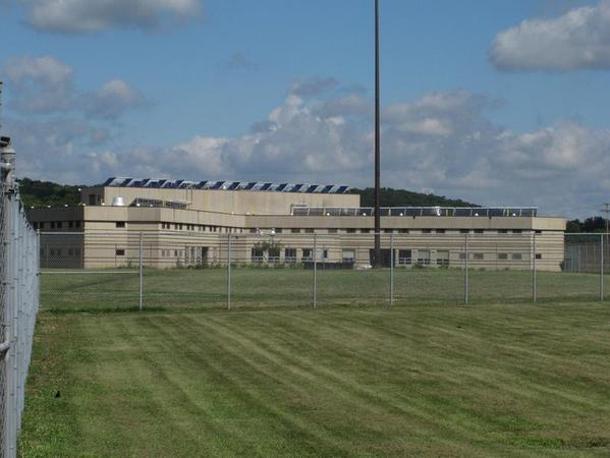 At a time when overcrowding is the rule rather than the exception in Ohio prisons, four correction officers, members of the Ohio Civil Service Employees Association/AFSCME Local 11, were attacked by a large group of inmates in one of Ross Correctional Institution's housing units. Two of the officers suffered broken bones as a result of the attack.
Injured were Officers Brian McGraw, Larry Patterson, Steve Stutz and Walter Rumer. McGraw suffered a broken eye socket and is back at the institution on a return-to-work, partial-duty program. Patterson is recovering at home with a broken hand and may receive further medical treatment before returning to work. Stutz and Rumer were not seriously injured and are back to their normal duties.
The attack happened when two officers were sent into the housing unit to transfer an inmate to an isolation cell after he acted violently against an outside visitor. It's unclear if the attack was planned or improvised. An investigation is under way. At least 15 inmates — thought to be involved in the attack against the officers — were transferred to Southern Ohio Correctional Facility, a maximum security prison, following the attack.
Chris Minney, a correction officer at Ross who is president of AFSCME Chapter 7130, OCSEA, said it was the first time she's seen a group of officers targeted by inmates in her 22-plus years of experience. "We do not typically see this happen," she said.
While Ross Correctional Institute is meant to house at most 1,050 inmates, the current tally is 2,170, or more than twice the maximum. Officers have been begging for more support, but management has been further reducing their numbers in recent years. Security posts have been cut, leaving officers feeling more vulnerable.
"There are not enough of us to go around and make sure all work is getting done in a good manner," Minney said. "We need more staff, but not in management positions. We need staff in the boots-on-the-ground area."
By watching over some of the most violent and dangerous individuals in our communities, correction officers keep our communities safe. In return, they should have safe workplaces, where incidents like Saturday's attack can be prevented.