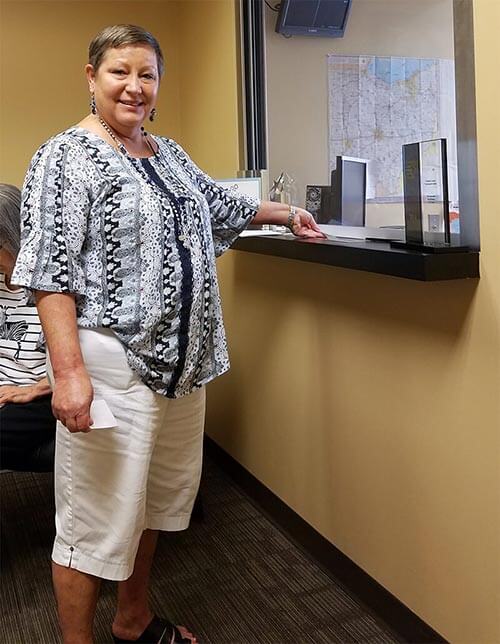 COLUMBUS, Ohio – AFSCME members and other worried Ohioans are trying to persuade a key U.S. senator – Ohio's Rob Portman – to reject the House-passed health care bill, which would be a disaster for working people.
As part of that effort, they held a rally last Friday in front of Portman's office in Columbus to speak out against the American Health Care Act (AHCA) and call attention to the catastrophic consequences the bill would have on Ohio's communities. 
The measure would decimate Medicaid and leave more than 23 million Americans uninsured, including close to 540,000 Ohioans. 
Pat Waller, a registered nurse and a member of AFSCME Local 1252 (Council 8), said she visited Portman's office Friday "because, I hope, he'll hear me and the many others in the medical profession across Ohio who are saying 'no' to cuts to health care and 'no' to capping Medicaid funding to Ohio." 
Waller believes the AHCA would be especially harmful to Ohio's communities now, given the opioid epidemic they are facing.
"We have a crisis in Ohio and it's one that requires more resources through Medicaid, not less," she told the crowd. 
O'Bleness Hospital, where Waller works as a nurse in the labor and delivery unit, serves three counties and is the only facility in a 40-mile radius with such a unit.
"Most of the women that come to the delivery unit are covered by Medicaid so they and their babies can get the health care services they need," Waller said, adding that she fears cuts to Medicaid will also make it difficult for the hospital to stay open. 
She asked, "What happens to the women that depend on us if they can't get the services they need?"
Watch this recent video, where Waller explains the importance of Medicaid to the rural Ohio community she serves: