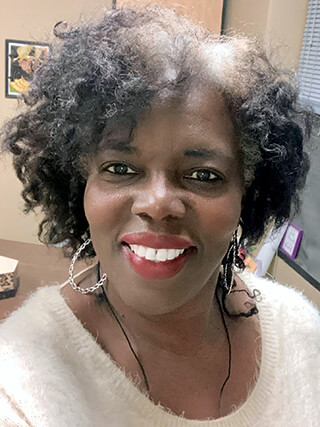 Future generations of Americans might gasp in shame when told by their grandparents of a time when insurance companies were allowed to withdraw health care coverage from a sick person because of a "pre-existing condition" or because they exceeded an annual or lifetime maximum, all of which are just excuses for saving money.
But that time ended 12 years ago today with the enactment of the Affordable Care Act (ACA).
"This landmark law improved the health of all Americans, including women and families, kids, older adults, people with disabilities, LGBTQI+ and communities of color," according to this fact sheet by the U.S. Department of Health and Human Services. "Thanks to the ACA, millions more Americans have gained health coverage without limits, and protections are in place for people with preexisting conditions."
Although some provisions of the ACA are better known than others, it is clear to everyone by now that the law has saved countless lives and improved health and financial outcomes for millions of Americans.
Alane Quien, a home care provider and member of United Domestic Workers (UDW)/AFSCME Local 3930, says the ACA has made a huge difference in her life.
Through Covered California, the health insurance marketplace established under the law, she found the plan she wanted and pays nothing for her premium, which would otherwise cost her $905 a month.
"Oh, my gosh," she says. "It has impacted my life tremendously."
Quien was especially grateful for the money she's been able to save thanks to the ACA after an uninsured driver crashed into her car last year. She says she could otherwise not have afforded the unexpected medical bills.
The benefits of the Medicaid expansion included in the ACA – which 38 states and the District of Columbia have adopted – go beyond improved health outcomes. Research shows that physical health and financial health are inextricably linked, and improvements in physical health can lead to lower debt and even better credit scores. What's more, among states that expanded Medicaid, the expansion of this benefit led to job creation: for every $100,000 of additional Medicaid spending, two workers gained a year of employment.
States that expanded Medicaid also saw unemployed workers staying insured, which improved their access to medical care and prescription drugs, and they saw a reduction in income-related inequities in health and longevity. In the first four years of the expansion, there were some 19,200 fewer deaths thanks to improved access to health care.
Among many other accomplishments, the law also requires insurance plans to cover women's preventive health services; extends protection from discrimination for Americans with disabilities; established an agency to reduce disparities in mental and substance use disorders across populations; and has reduced the number of the uninsured by approximately 20 million.
More than 133 million people with pre-existing conditions have benefitted from the ACA.
Not surprisingly, the ACA has grown in popularity over the last 12 years, with a record number of Americans – 13.6 million – signing up for health plans through its marketplaces for 2022.
Even before the election of President Barack Obama, who signed the ACA into law, AFSCME had long been a strong advocate for universal health care. AFSCME members helped make the ACA a reality, and since its enactment we've defended it time and time again, prevailing despite the relentless efforts of some in Congress and in the courts.
Last summer, AFSCME President Lee Saunders responded to a ruling by the Supreme Court to uphold the ACA by saying: "The ACA has been the established law of the land for more than a decade now. It is popular. It is working. It is time for an end to the political attacks and the meritless lawsuits."
AFSCME will not waver in protecting and defending the ACA, even as some continue to target the life-saving law.
Twelve years later, it's clear that the ACA is here to stay. And our country is much the better for it.