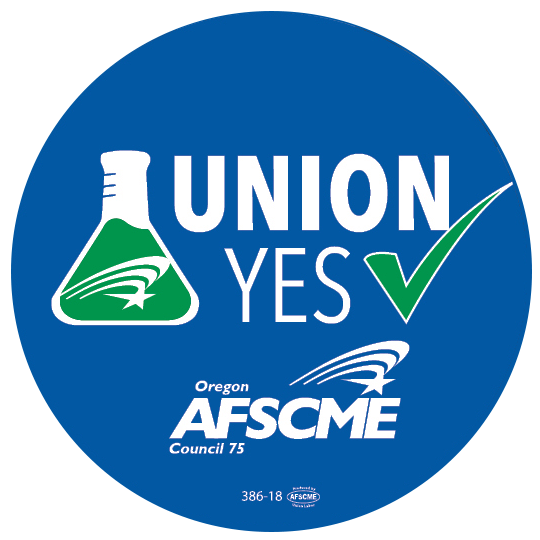 Graduate research students at the Oregon Health Sciences University (OHSU) are working toward getting their first contract after over 250 of them joined AFSCME Council 75 in January seeking a stronger support system on campus.
Graduate students conduct valuable research that prevents and cures disease while bolstering the reputation of the university. Their work provides immeasurable benefits to Oregon and the scientific community, yet many students feel more could be done to support their struggling colleagues.
"We're building our union because we want to be recognized and respected for our work," Breanna Caruso, a graduate employee in the Cell, Developmental & Cancer Biology Program, said last year in explaining the rationale behind wanting to join together with her fellow students through Council 75. "We're not just advancing our education, we're producing tangible contributions that benefit the university. It's time that graduate students were fairly compensated for the value of our work."
Students met last year with OHSU administrators to discuss a host of ongoing issues, including equity and diversity on campus, the availability of mental health services, and more. In a survey completed by 50 percent of graduate researchers, 84 percent indicated that the administration needs to do more to resolve their issues.
While the university argued in September 2018 that the 250 full-time graduate student researchers shouldn't be allowed to form a union, the administration changed course in December. OHSU dropped its legal objection and formally recognized the union, which allowed contract negotiations to begin.
"I'm proud to be a part of one of the top research institutes," said Marc Meadows, who's part of the Neuroscience Graduate Program. "Graduate students are central to science but are at a vulnerable stage in their careers with little security. We can do something about this. It's our mission to work together with the administration to make OHSU a better place to learn and work."
You can learn more about the OHSU graduate workers' campaign through their website.