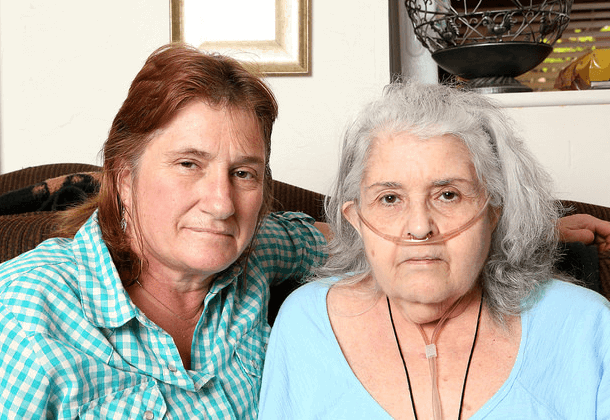 There's no such thing as a 40-hour work week for many home care providers who feed, clothe, bathe and perform a myriad of other tasks to improve the lives of those in their care. That's why a U.S. Supreme Court decision last month on a federal minimum wage and overtime rule is such an important victory.
The victory affects nearly two million home care workers nationwide covered by the rule, issued by the U.S. Department of Labor (DOL). The rule was originally scheduled to go into effect last October but was delayed in a legal dispute with a home care industry group.
Then, last August, a federal Court of Appeals unanimously upheld the overtime rule, which applies to caregivers who work for third-party employers, such as state agencies that provide the wages, rather than by workers hired directly by care recipients and their families. Although the same industry group again tried to block the rule by appealing to the Supreme Court, the high court refused to review the case, called Home Care Association of America v. David Weil.
Just how important this victory is can be judged from this statement, from a brief filed in the court case by AFSCME, the AFL-CIO, SEIU and National Domestic Workers' Alliance:
"Unfortunately, the growing demand for home care has not resulted in earnings much higher than the poverty level, and many workers still struggle to get by. Wages of home care providers remain among the lowest in the service sector. In promulgating its rule, DOL cited research showing that approximately 50% of home care providers rely on public assistance and the average amount of public assistance for them and their families is approximately $10,300."
Toss food stamps into the mix, the brief added, and "the average direct care worker might receive $15,100 in public assistance and food stamps to provide for her/his family."
In other words, poverty wages.
More than 125,000 home care workers nationwide are represented by AFSCME. Many will now be covered by the federal overtime rule. In California – where UDW/AFSCME Local 3930 represents approximately 94,000 in-home caregivers – overtime has been the rule since February. That's when the state released funds that had been held up by the federal court case until the lower court supported the rule.
In a statement issued at that time, UDW Exec. Dir. Doug Moore (also an AFSCME International vice president) called the state's decision to approve overtime pay "a victory for the home care providers who advocated and worked tirelessly to ensure that their profession receives the same labor protections as virtually every other worker in the country."
For UDW home care provider Lisa Scott of El Dorado, overtime means she can indulge on occasional trips to visit her daughter and youngest grandchild in Arizona. That, she told The Nation magazine, was "impossible before now because I didn't have enough money for a plane ticket."
Home care workers in other states who are covered by the federal rule also will find it just a little bit easier to make ends meet.
"These home care workers offer essential services to the elderly and disabled, and now they can finally receive the wages and overtime pay they deserve," said AFSCME Pres. Lee Saunders following the Supreme Court ruling last month. "This will enable them to focus on providing quality services so those who are in need of care can remain at home and live with dignity."