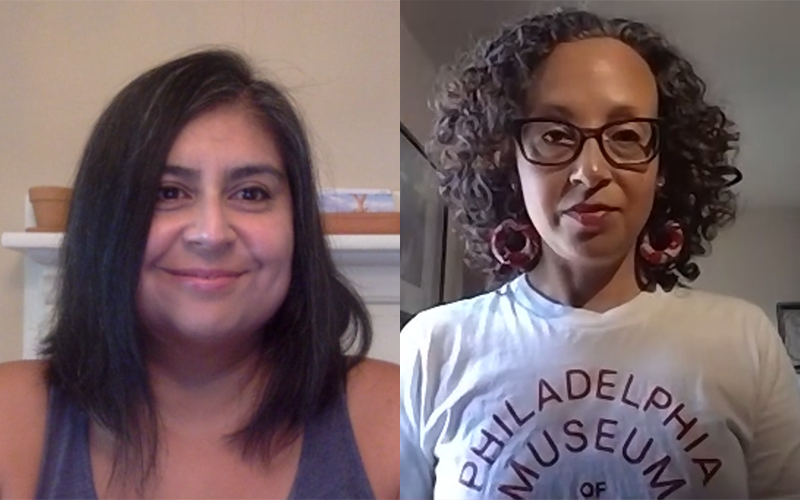 Workers at the Philadelphia Museum of Art have won an historic union election.
Earlier this month, 89% of the over 250 eligible PMA workers voted to form a union through AFSCME. It was a clear message to the museum administration and to the community that employees seek a voice on the job and want to work with PMA management to create a facility and a workplace culture that is inclusive for all.
"Our administration may believe that the real cultural change we want to see will be top down. We disagree. Our union and the grassroots organizing that occurred – the change we experienced in lifting marginalized voices, offering safer spaces for our colleagues, breaking down artificial barriers, creating transparent communications – we accomplished those necessary changes through organizing. I have great faith that our union will continue to play a vital role as we work with the PMA in bringing cultural change," said Sarah Shaw, a museum educator and a member of the Philadelphia Museum of Art Union's (PMAU) organizing committee.
The organizing campaign was a yearlong commitment. Facing an administration that actively opposed the unionization drive, organizers carried on despite the COVID-19 pandemic. The pandemic eliminated the ability for PMAU organizers to meet with their co-workers on a face-to-face basis, and the fear of the unknown was immense.
But many PMAU members believe it made them stronger. It gave them the opportunity to reach out to those they had never met before and create an even stronger sense of community.
"Joining the organizing committee offered me the opportunity to collaborate with talented colleagues across the museum. Look at what we can accomplish when we work together. I have great hope for our union," said Sid Rodríguez, an interactive content writer and a PMAU organizing committee member.
PMAU members were able to organize workers "wall to wall." This means that the entire 250-plus workforce is eligible for union membership, not just some workers in some departments. During a hearing before the National Labor Relations Board, museum management declined to voluntarily recognize the union and contested workers' eligibility. But an outpouring of public support helped workers move toward a ballot election.
PMAU members believe it was just one more reason their victory was so powerful. The museum's administration was acting in direct contradiction to its mission statement and the employees simply brought that to light.
"They had no choice but to change tack, because our union and what we stand for are so closely aligned to the museum's own stated public mission," Rodríguez said.
PMAU members will join AFSCME District Council 47 and Cultural Workers United – AFSCME. AFSCME represents nearly 10,000 museum workers across the country.