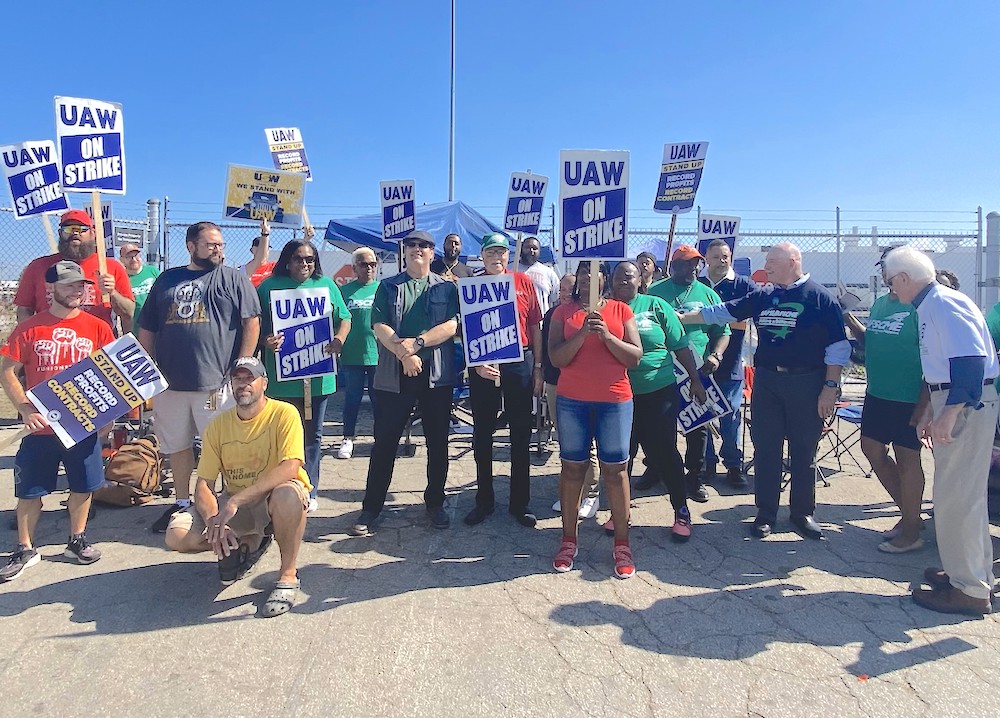 TOLEDO, Ohio – AFSCME President Lee Saunders and dozens of AFSCME members stood strong alongside striking UAW members at the Stellantis Jeep and Chrysler assembly plant here Monday in a powerful demonstration of solidarity with the autoworkers.
The UAW members are waging a historic strike – the first ever strike against all three major American automakers at the same time.
Over the last decade, Ford, General Motors and Stellantis have made more than $250 billion in profits. They've spent tens of billions of dollars making their bosses and shareholders richer with huge raises and stock buybacks. But the autoworkers who actually make the cars aren't seeing fair compensation.