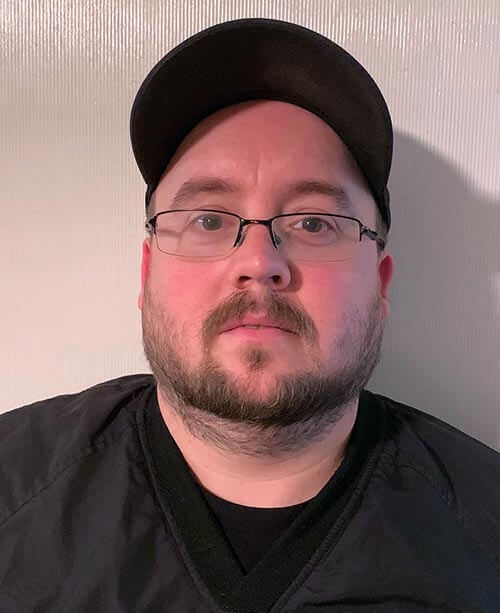 Editor's note: This is National Correctional Officers and Employees Week, when we honor the service and sacrifice of corrections professionals throughout our country. Too many of these men and women in uniform go to work every day not knowing if they will make it back home safely. But by joining together in AFSCME, corrections professionals are making their workplaces and communities safer. This is one of two stories we are posting today featuring corrections professionals who, along with their co-workers, are negotiating with their employers for improvements to working conditions and better public services.
Safety is always on Joshua Melott's mind. A corrections officer at Ross Correctional Institution in southern Ohio, Melott recalls a scary incident last August in which 28 staff members at the prison were transported to the hospital after an inmate overdosed on a dangerous mix of heroin and fentanyl.
"They were doing a cell search and came upon an inmate who was unresponsive," says Melott, a member of the Ohio Civil Service Employees Association (OCSEA)/AFSCME Local 11.
In Memoriam
In 2018, two AFSCME Minnesota members died in the line of duty in separate incidents while serving their communities: Council 5 corrections officers Joseph Gomm, 45, was murdered by an inmate at the corrections facility in Stillwater on July 18, where he'd worked for 16 years. Joseph Parise, 37, died from heart failure at the Oak Park Heights prison after responding to a fellow officer who was being attacked by an inmate.
Because fentanyl is an extremely powerful opioid that can become airborne and transmitted through touch, some of the staff quickly became ill.
"I was off that day, but my wife is a nurse at a local hospital," says Melott, president of RCI Chapter 7130. "She gave me a heads up that something was going on. I knew I could help out with our members at the hospital, so I went right away. I helped manage their families as they came in."
Most prison employees were released from the hospital on the same day, and the inmate survived. But to Melott and his co-workers, it was a clear sign that more needed to be done. An AFSCME member from day one, when he became a corrections officer, Melott says being part of a strong union and having a voice on the job means being able to address safety issues like the fentanyl incident.
And that's exactly what they did. Once the dust settled, OCSEA members who work at the Ross facility sat down with management to discuss improving safety measures in the workplace. Their negotiations resulted in better personal protective equipment for the staff, including the kind of gear that first responders use when answering to a drug overdose emergency.
"It happened to be the year that our contract was renewed and that was a driving force to make sure we got our people protected," Melott says.