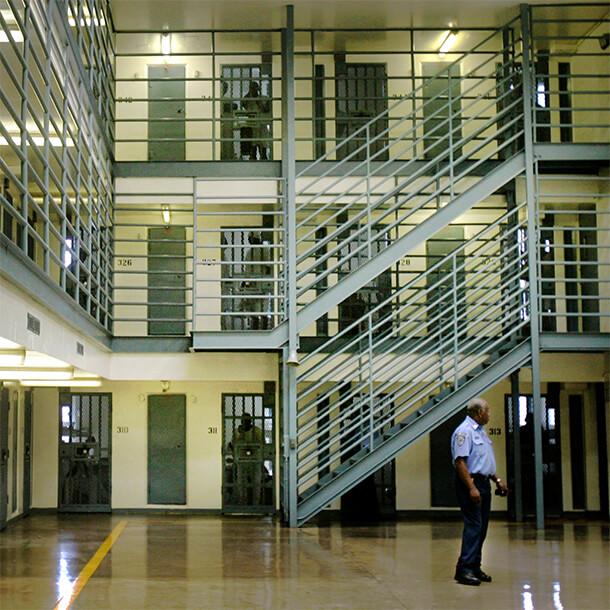 Private prisons are a failed experiment. That's why AFSCME applauded last year's decision by the U.S. Justice Department to reduce and ultimately end its use of privately-operated, for-profit facilities.
The decision was based on evidence that private prisons are a bad deal for taxpayers, failing to deliver on services while jeopardizing public safety.
As then-Deputy Attorney General Sally Yates put it, "they simply do not provide the same level of correctional services, programs, and resources; they do not save substantially on costs; and as noted in a recent report by the Department's Office of Inspector General, they do not maintain the same level of safety and security."
But evidence-based decision making is not a thing for the Trump administration. Its Justice Department reversed course this week, announcing it will continue its use of private prisons. Not because there's a new study out there showing the benefits of such a move, but presumably to enrich corporate America at the expense of average citizens.
"Private prisons are dangerous and overcrowded, with inexperienced staff and unsanitary conditions," said AFSCME Pres. Lee Saunders. "At all levels of government, we should be phasing them out, not propping them up."
AFSCME, which represents 62,000 corrections officers and 23,000 corrections employees nationwide, has long condemned the outsourcing of corrections jobs to for-profit companies like CoreCivic (formerly Corrections Corporation of America), Management and Training Corp. and The GEO Group, Inc. These companies regularly cut corners to benefit their shareholders while endangering public safety.
The Justice Department's reversal is yet another sign of how the Trump administration is likely to govern, with the interests of the wealthy first and foremost. And it's a slap in the face to corrections officers who put their lives at risk every day for the benefit of their communities.
"Corrections officers working in our federal, state and local prisons have some of the most dangerous jobs imaginable," Saunders said. "They put themselves in harm's way to protect their communities. They deserve our respect and gratitude, because they never quit putting public service and public safety first."