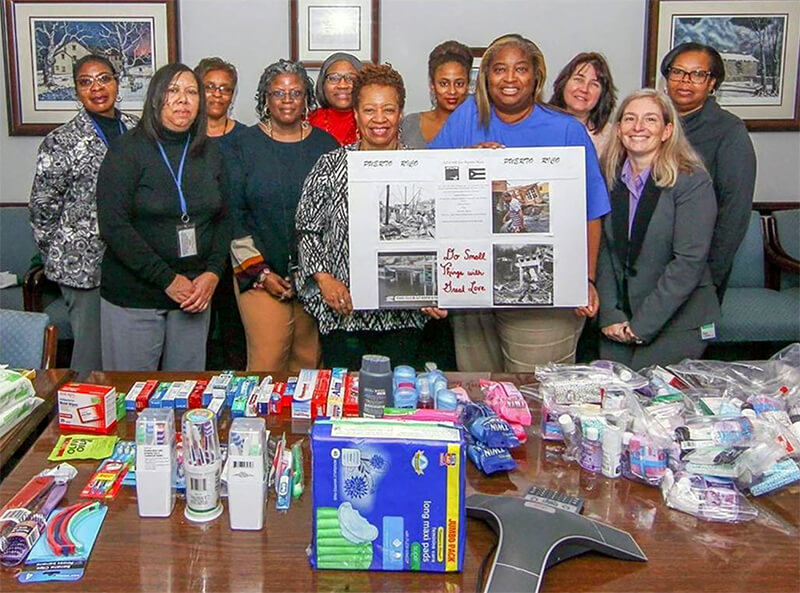 By now, most of the world knows that Puerto Rico was devastated by Hurricane Maria on September 20, 2017, leaving the island without electricity, water or communications. Four months later, the struggle continues, with nearly 30 percent of the island still without power and frequent outages for areas that do have power. The death toll remains at 64, a figure that has been broadly seen as massively under-reported.
Despite all the challenges, Council 95/Servidores Públicos Unidos (SPU) members continue to go to work in terrible conditions. They show up because they are committed to their communities. As reported in this Spanish-language WAPA television broadcast from Lioza, Puerto Rico, Family Department workers continue to work without air conditioning, running water and in mold-ridden conditions that have not changed much since our original reporting in December 2017.
AFSCME members across the nation continue to step up to help their sisters and brothers on the island with donations to the AFSCME Fallen Heroes Fund and locals stepping up to collect their own donations. Recently, the Delaware Division of Revenue workers, members of AFSCME Local 1385 (Council 81), sent several care packages to Council 95.