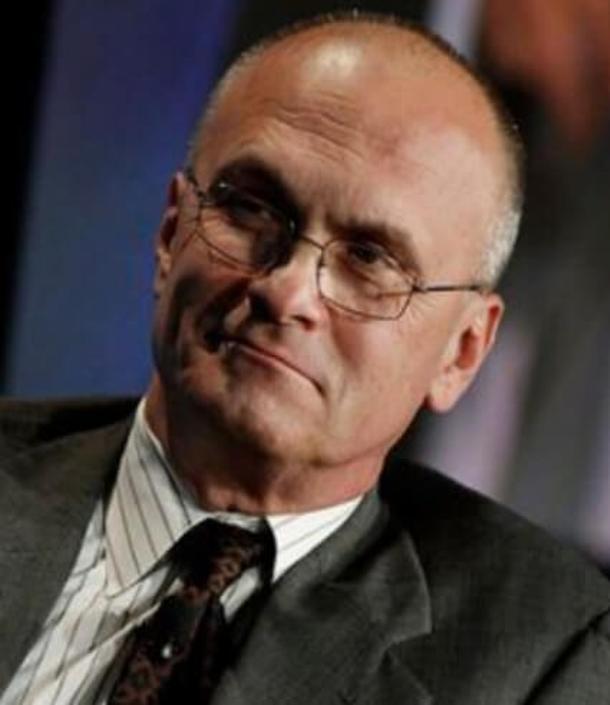 CEO Andrew Puzder on Wednesday withdrew his name as President Donald Trump's labor secretary nominee.
America's public service workers, and all working families, deserve a labor secretary who respects them. Puzder – who has demonstrated nothing but contempt for everything the Labor Department stands for and everyone it exists to serve – was unfit for the job.
"President Trump said throughout his campaign that he would be a great champion for working people. The Puzder nomination called the sincerity of that promise into question. AFSCME members hope that the president will get it right the second time and choose a labor secretary who shares the basic values of working families," AFSCME Pres. Lee Saunders said.
All over the country, working families voiced opposition to Puzder's nomination, and we must keep working to ensure the next labor secretary meets the standards we expect.
One of those working Americans, Alaska public health worker Robert Sewell, told reporters Tuesday that it became increasingly clear that Puzder was unqualified.
In remarks prepared for a media call arranged by the National Employment Law Project, the member of AFSCME Local 52 (Anchorage) said the fast-food magnate hadn't shown he can "advocate for working men and women in Alaska or in any state."
"He has shown almost no interest in creating jobs that people can sustain a family on. Because he keeps wages so low and does not provide health care coverage, the people who work in his restaurants have no choice but to rely on public assistance to get healthcare," according to Sewell's remarks. "In a Puzder economy, taxpayers pick up the check for the healthcare that corporations refuse to provide. They profit and we pay."
Go here to read Puzder's withdrawal statement.
You can find more about Puzder's background and record here and here.